Buy These Flippin' Comics!!! (5.15.14) In Case You Missed It…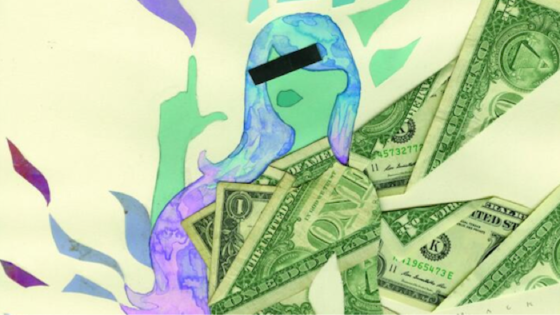 It's Thursday, and I know what you're thinking.  You're thinking "Why the hell is there a BTFC today, Johnny?  I've already been to the shop/ipad/whathaveyou and got my comics – why am I even reading this?"  Here's what I'm thinking:  Maybe you missed something.  Maybe something dropped off your radar.  I don't know.  Intros are hard to do.  Buy these flippin comics and I PROMISE you once read you will transform into a giant, dancing, Omega-Level robot.  And just like most Omega-Level robots, you'll do less monster-fighting and more sitting on your couch scratching your nethers and scrolling through tumblr.  God Bless America.
Hit the jump and let's talk comics!
Full list of comics out this week can be found HERE.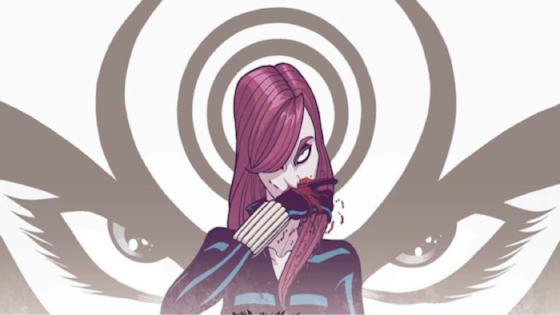 Secret Avengers #3 – Marvel Comics
(W) Ales Kot      (A) Michael Walsh
Kot is doing some serious homage-paying with his run on this title.  With the mission statement, bizarre sci-fi, and flying cars that marked Warren Ellis run, the intense pacing and "acerbic-wit-in-the-face-of-danger-and-anything-else" of Joss Whedon, and Matt Fraction's favorite everyman superhero Hawkeye along for the ride, Ales Kot has made this book a book that complements all of those creators, and yet remains distinctly his own.  The book is fun, funny, and has Agent Coulson.  Why are you not buying it?
#3 Back-up:  Ghost Rider #3
Artist Tradd Moore's take on the Ghost Rider is turning heads, and making for a title that looks unlike anything else on the stands, certainly unlike anything else Marvel puts out (except, erm, the Secret Avengers covers, which Moore also does).  Robbie Rodriguez is a great new character, and I'm glad Marvel took the opportunity to slap a new coat of paint on an old character.
TWO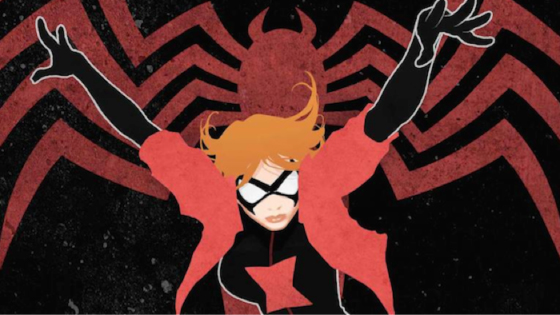 All-New Ultimates #2
(W) Michel Fiffe                  (A)  Amilcar Pinna
If you're like me, you probably weren't wowed by the first issue, but I blame the workload Fiffe & Pinna had with presenting the "world as it is" in the newest chapter of the Ultimate Marvel Universe, while also trying to get all these young characters together, AND include a fight scene (because every book needs at least one fight scene, lest the most easily entertained of you become bored by the overabundance of words-n-stuff).  I still have high hopes for this title, and enjoyed the Mission Statement Fiffe gave in the back of the first issue – ground-level superheroics mixed with teen melodrama.  It's been a while since I've read a good teen book, and I hope this one fits the bill.
#2 Back-up:  Shutter #2
Couldn't leave this exciting Image book off the list.  Joe Keating and Leila Del Duca's weird-world-building and exciting premise:  Kate Kristopher is the daughter of a famous explorer, and a famous explorer/author in her own right – who is again, after years of absence, caught up in old struggles and family secrets.  This book is Indiana Jones meets Alice In Wonderland, with great art by Del Duca.
ONE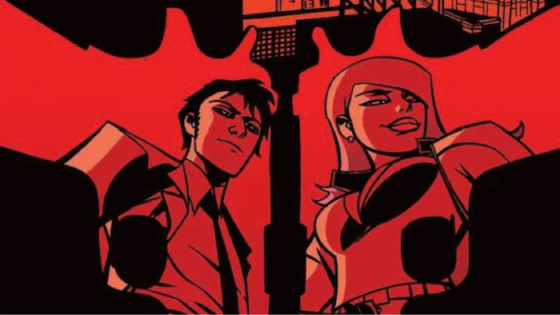 The United States of Murder #1 – Marvel ICON
(W) BENDIS!      (A) Michael Avon Oeming
Despite the silly title, despite the underwhelming premise, despite any of my misgivings about this book, this fucking book has pedigree.  This is the team that won Eisners for their work on Powers.  This is one of the few super-duos of the last 20 years – two guys that work so well together as to seem as one.  This writer came up with crime comics – go back and check out Jinx, or Torso, and I tend to think that BENDIS!' run on Sam & Twitch is completely underrated.  I'm buying this book because of the talent involved, plain and simple.  It may not be the next Powers, but then again, it could be better.
#1 Back-up:  Justice League United #1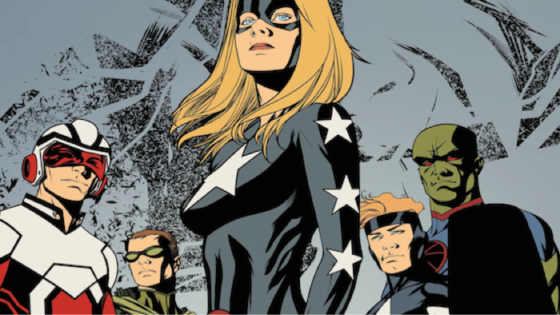 Jeff Lemire is one of the very few guys who's causing me to give what little shit I can give for the DCU these days.  He's teamed with a fantastic veteran artist, Mike McKone, and tasked with bringing the JL to the big C.  Yep, America's hat, Canada, gets their own superhero group – an eclectic lineup that includes Adam Strange, Green Arrow, Animal Man, the Martian Manhunter, and Stargirl.  Fingers crossed they spend most of their time chasing down the Trailer Park Boys and the dastardly GREEN BASTARD:  PARTS UNKNOWN!!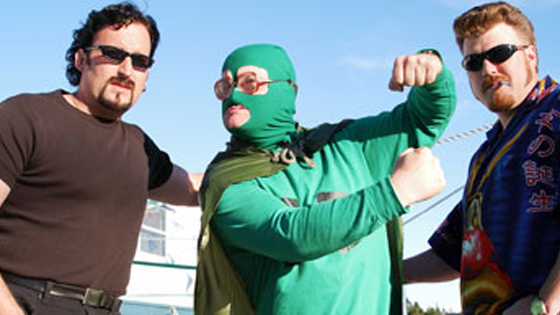 That's gonna do it for me for this week, folks!  Leave your comments and inflammatory statements down below and let us know what comics YOU snagged, or let us know how turning into that Omega-Level robot is working out for you.
Best Wishes!