CHUCK PALAHNIUK asking MATT FRACTION for help on 'FIGHT CLUB' sequel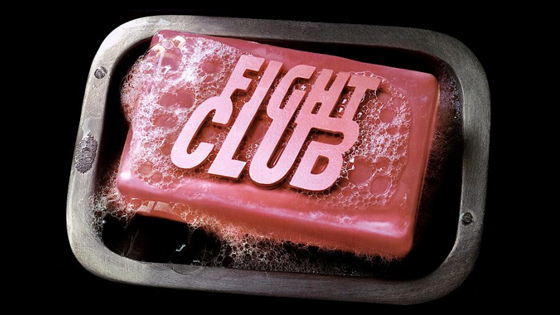 I have absolutely no idea what to make of this. On one hand you have a sequel hatching perhaps unnecessarily to one of my sacred cows. I've already bemoaned its existence. Fuck! I had a stance. However. Now on the other hand you have my favorite author teaming up with one of my favorite comic writers.
Chuck Palahniuk's highly anticipated comic-book sequel to Fight Club has moved one step closer to reality, with a little help from Matt Fraction.

"The graphic novel 'script' for the Fight Club sequel has gone off to the writer Matt Fraction and to an unnamed publisher for review," the author revealed to his official fan site. "Matt writes his own series, called Sex Criminals and does very well. He's been my go-to advisor about format and other considerations of graphic scripts. I'll be choosing an illustrator based on their response to the script. The sequel will consist of seven issues, totally more than 210 pages. Fingers crossed."

Over the weekend, Fraction tweeted, "#satanista #fightclub2 #ohyeahitsfuckinghappening," followed by a blog post that read simply, "What's the first rule of Fight Club?"

[Robot 6]
I'm going to go full fucking Scanners, trying to figure out where I stand.What the fuck do I make of this?! Those of you in the front row, please don your ponchos. You're about to eat my brain marmalade.