Buy These Flippin' Comics!!! (1.22.14) – The Marvel Method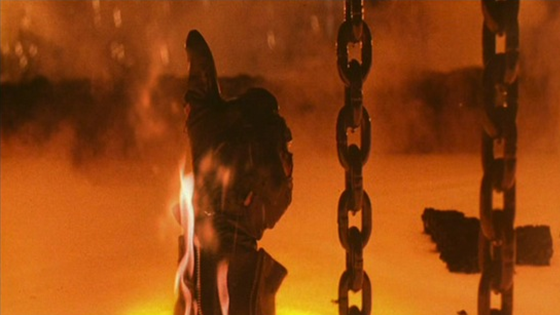 Wednesday.  The weekly grind slogs on.  The guy one cubicle over won't shut up about the goddamned weather.  Your neighbor's dog continues to shit in your yard.  Frozen fishsticks for dinner.  Again.  There is, however, a brightness to be found in the murk.  I wish I could say it was this column, but nay, I am not that good.  No, it's the subject of this column that is our beacon.  I'm here to round up the best and brightest funnybooks that drop in our laps (and comic shops/tablets/grocery store wire racks circa pre-1992) on this most miserable of days.  So walk towards this brightness with me – seek out the light.  Let's talk some damned comics, shall we?
Lots of great titles this week, and a full list can be found HERE.
Join me as we discuss new Rick Remender, my favorite West Coast Avenger, and an Omnibus collecting my favorite series of ALL TIME.  Plus I get a little salty at Marvel.  Should be fun!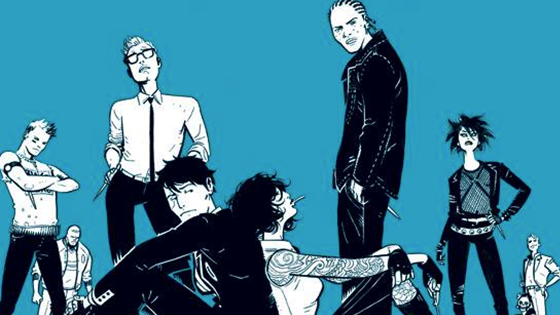 The Deadly Class #1 – Image Comics
(W) Rick Remender     (A) Wesley Craig
Breakfast Club at a school for assassins is the high concept pitch of the day.  Though I vacillate on my love for Remender (really dig Fear Agent, meh on his Marvel work, and both hate/love his Black Science book), this title's premise intrigues me.  Even set in the 80's, it hopes to bring that John Hughes feel to comics via murderous children.  Count me in for the first issue anyways.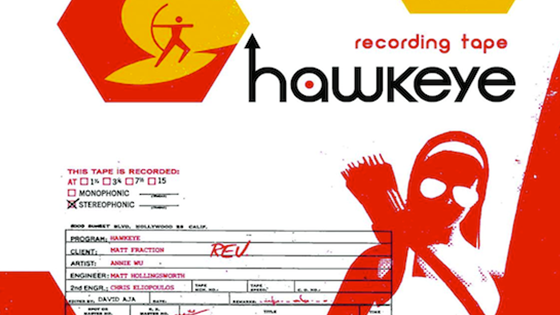 Hawkeye #16 – Marvel Comics
(W) Matt Fraction         (A) Annie Wu
Bar none my favorite Marvel book, and an already definitive re-interpretation of a second-tier character.  This ish, however, deals with Hawkeye the Younger, Kate Bishop, and her Chandler-esque sojourn in the City of Angels.  Hell, even the solicits for the book are better than most books DC has to offer.  To wit:
• The adventures of Lady Hawkguy out west continue as Kate helps a reclusive and Sixties-damaged pop music genius find his lost masterpiece.
•  Madame Masque, meanwhile, finds HER. By which we mean starts trying to kill her again.
•  Also the cat needs cat food and there's none to be found. What's THAT about?
•  Hey not for nothin' but you guys gotta try these Cronuts!
SOLD.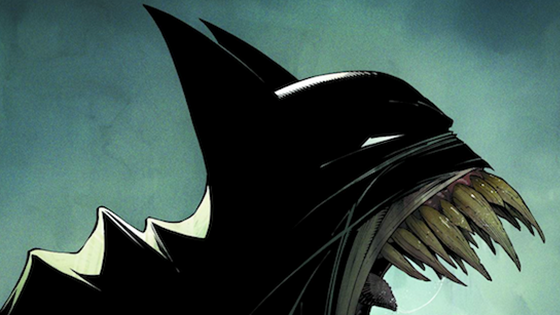 Batman #27 – DC Comics
(W) Scott Snyder           (A) Greg Capullo
Zero Year continues this ish as Batsy fights brand new villain Professor Fang Overbite!!
Okay, I have no idea who he fights.  I'm bad at naming villains.  I love Snyder playing to Capullo's strengths and adding copious amounts of horror to the Bat-mythos.  Joker's arc in Death of the Family was one of my all-time favorites, and this arc has some sort of bone monster effing shiz up in Gotham and turning folks into bone trees.  Grody stuff.  But pretty great.
(Sidenote:  In Captain America #16 – out today as well, Cap fights Dr. Mindbubble, so maybe I'm not the only one who sucks at naming villains)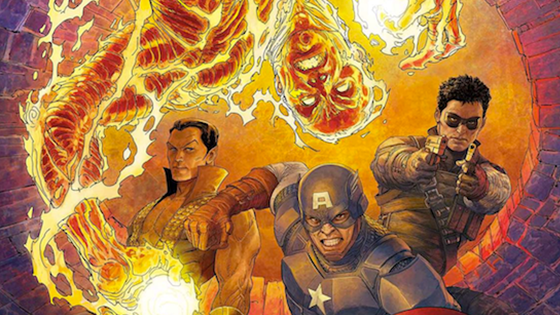 All-New Invaders #1 – Marvel Comics
(W) James Robinson   (A) Steve Pugh
Totally dig the re-vamping of one of the oldest comic teams in the Marvel U.  Dig it even more that it's being brought to us by James Robinson, whose Starman revamp over at DC is one of the finest examples of superhero writing we have (no joke, check out the great HC omnibuses if you don't believe me).  I can't fucking stand Namor, so I hope the first issue involves Winter Soldier shooting him in the face.  Wishful thinking, probably.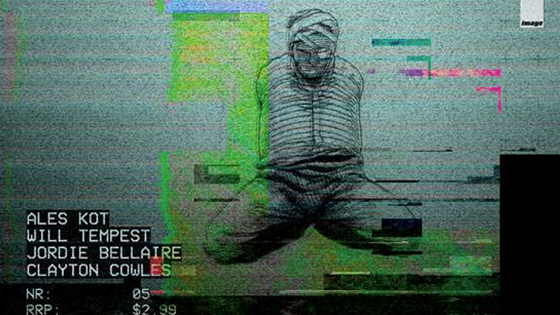 Zero #5 – Image Comics
(W) Alex Kot        (A) Will Tempest
Drawing on influences like the folks behind Breaking Bad, crime author James Ellroy, Garth Ennis, and Warren Ellis, writer Ales Kot has crafted a stellar series of standalone issues set around the world of a supersoldier/assassin/spy known as Zero.  After popping up on many Best of 2013 lists, I decided to give this book a shot.  I had bought issue one when it came out but never had a chance to sit down and read it.  Glad I did.  The book is another brutal look into the world of a super-spy (think a darker version of Daniel Craig's Bond mixed with the sci-fi exploits of Matt Fractions Casanova Quinn), and a different artist draws each issue, giving each issue it's own look and feel.  If you got a few extra bucks in your pocket, make sure and use it for this book.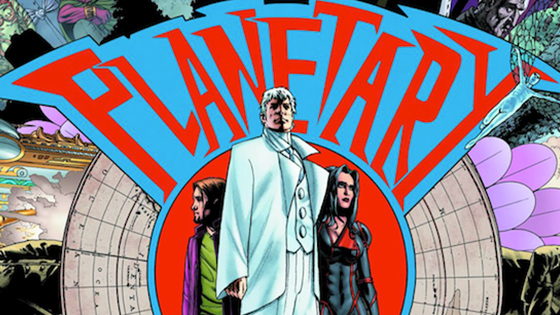 The Planetary Omnibus – DC Comics
(W) Warren Ellis           (A) John Cassaday
I was a late bloomer when it came to reading great comics, and Planetary was my Red Pill.  Released in 1999, this was the first book I read that blew the hinges off my brain, showed me what comics were capable of, what they were here for, and the importance of the literary icons of the 20th century.  Part detective story, part superhero story, Planetary follows a group dedicated to uncovering the secret "truths" of the 20th century, and either preserving the secret, or using the knowledge of the past to improve the present.  Led by proto-Ellisian character Elijah Snow, the group comes in frequent conflict with the group doing the opposite, hoarding the secrets of the century for personal gain.  I don't want to give too much away, but the series is a breathtaking journey through all the genres, tropes, and iconic figures pop lit has brought us in the past 100 years, brought to life through the talent of artist John Cassaday.  The Lone Ranger, Godzilla, John Woo films, Spider Jerusalem, Superman, The Fantastic Four, Nick Fury, The Shadow, Tarzan, and Neo.  They're all here.  Waiting.  So take the red pill.  If you've never read the book before, drop the super-reasonable $75 for this comic masterpiece.  Twenty-seven issues and 3 specials will change your life.  You won't regret it.
OMEGA-LEVEL PICK O' THE DAMNED MONTH!!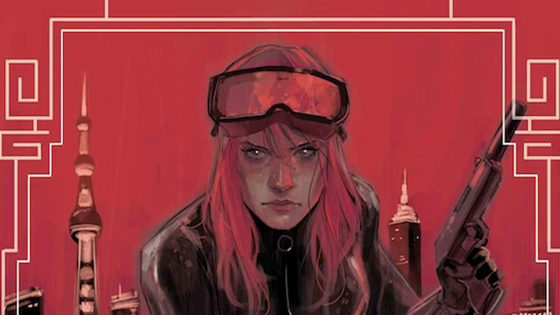 The Marvel Deluge – A Semi-Rant
Black Widow #2, Avengers World #2, All-New X-Factor #2
Not two weeks ago this very column pimped the first issues of the three books you see above.  And here we have the second issues of each dropping today.  First and foremost, I applaud Marvel's creative output, which seems to be at an all-time high.  I can't think of another time in the history of the Big Two where so many unique looking books have appeared on the shelves.  But, and this is a big ol' badonka-donk BUT, at $3.99 a pop, comics ain't cheap.  I appreciate that the books are quality, but as far as "bang for your buck" goes, comics are worse than books, movies, and music COMBINED.  Asking $8 a month for one comic is fairly fucking ridiculous.  As it stands already (I'm assuming most of us are on a comic budget, else our significant others would be at our throats – or gone), we have to be pretty selective with out tastes.  To give an issue 1 of a new book a chance might mean spending money we don't have.  To ask that of consumers twice in a month is insane.  I suppose it's a fine business model, though, treating comic readers no better than smack-heads.  Frowns.  Anyways, this is why the header image is that of Arnie's glorious thumbs up.  I'm happy Marvel is pumping out quality books, but I'm drowning in the flames, man.
—-
Miscellany:
FF #16: Final Issue – Gonna miss this book, and I think Fraction might be regretting he dropped this title to work on "Inhumanity."  I think it was a very heartfelt look at family dynamics disguised as a super-hero love letter to Stan & Jack.  Loved it.
Pretty Deadly #4 – Emma Rios is really showing me her talent, of which up until this title I was dreadfully ignorant of.  Shame on me.
Avengers #25 – Ol' J. Hickman I think is pulling a fast one on us and bringing us the "All-New Avengers," ripping the first team of Avengers from the past a'la Bendy scooping up the young X-Kids.  If you haven't read Avengers #24.NOW, do so.   One of my favorite single issues of Hickman's run thus far, despite the stupid fucking numbering.
All-New X-Men 22.NOW – Speaking of asinine numbering…Bendy sends the X-kiddies into space to meet the Guardians of the Galaxy, because both teams have movies coming out this year…duh!  Oh, and something, something, Phoenix Force.
Mind MGMT – I really only read this book in beautiful HC format, but I want you all to know the new issue is out.  Cuz sales.
Unwritten Vol. 2 Apocalypse #1 – Great jumping on point for new readers, but old readers will enjoy Tommy Taylor jumping through all the great "unwritten" scenes in literature.  Kinda like Sliders meets pop-lit.  Love it!
—-
That's gonna do it for this week ya'll.  Hope you took your checkbooks to the LCS!  Let us know what you snagged in the comments below, or let's just rag on Marvel for a bit.  Either way, I'm cool with it!
Hotsauce out!