Frank Darabont is SUING THE SH*T out of AMC over 'Walking Dead' royalties.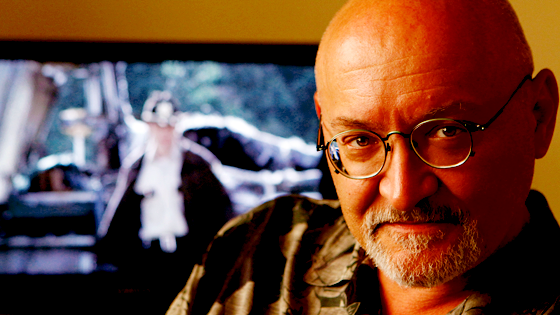 Seems like a lifetime ago that Frank Darabont was the happy showrunner of The Walking Dead. First his ass was fired. Now it appears said buttocks was canned in order to screw him out of royalties. Ah, show business!

Deadline reports that former "The Walking Dead"showrunner Frank Darabont and his agency CAA have filed a lawsuit with the New York Supreme Court against AMC over profits for the successful TV drama. The suit alleges Darabont has not received any money as a "profit participant," and further states not only that AMC has set an unrealistically low license fee for "The Walking Dead" (and participates in questionable accounting practices), but that Darabont was wrongfully fired as showrunner. Further, the suit seeks to reinstate Darabont's executive producer credit on the show, and states he is entitled to proceeds from both "Talking Dead" and the announced upcoming "Walking Dead" spinoff show.

"Despite four seasons of unprecedented programming success and profitability for (AMC), Darabont has not received and may never receive one dollar in Profits for developing the Series," the suit reads. According to Deadline, those owed profits from a series are usually paid from Modified Adjusted Gross Receipts, a pool of funds the studio receives minus deductions that include production costs. If a project's deficit is too high, there's no money in the pool to pay profit participants. Darabont and CAA's complaint alleges that AMC's "sham imputed license fee formula … is clearly designed to ensure Plaintiffs never see that first dollar." The suit alleges AMC's current license fee of $1,450,000 per episode for "The Walking Dead" is never enough to fully cover the costs of production, meaning that the show is guaranteed to run over budget for every episode.

As for Darabont's termination as showrunner, the suit states that he was fired by AMC "without cause shortly before Season 2 aired precisely in order to avoid [AMC's] contractual obligations to pay him increased Profits (which vested fully at the conclusion of Season 2) and to avoid its obligation to negotiate to hire him as showrunner for Season 3." Further, "When asked for an explanation of this action, AMC was unable or unwilling to give any specific reasons for Darabont's abrupt termination. AMC could not explain why Darabont was not given any notice, warning, or opportunity to cure any perceived problems."

[CBR]
Go Frankie, go! Sue them zombie-loving fuckers! They're eating your money and shitting it down the gullets of reanimated Turducken wilderbeasts. I have seen it. With mine eyes.