New 'BORDERLANDS' GAME coming from TELLTALE GAMES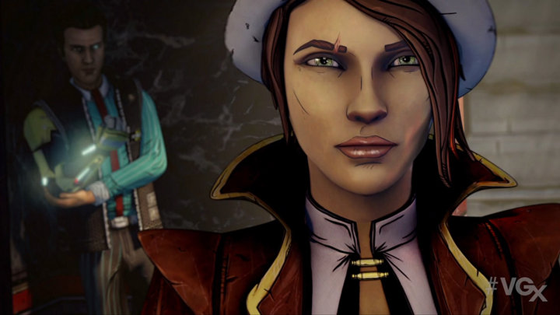 There's a new Borderlands game coming! You'd imagine me covered in my own fluids, sad dinky pointing towards the sky, screaming in glory! Well…Well…I'm actually a bit ambivalent.
Telltale Games, the developers behind episodic point-and-click franchises The Walking Dead and The Wolf Among Us, is teaming up with Gearbox Software to release Tales from the Borderlands, as announced during The VGX 2013 today.

In October, Telltale revealed on Reddit that it was currently working on a "dream IP." At the time, the developer teased the possibility of a Star Wars-based game. Reports from last month also suggested that the developer could be working on a Game of Thrones-related title.

Last week, Telltale announced that the second episode in The Wolf Among Us would feature Jack from fairytale Jack and the Beanstalk. A recent listing on Steam for the second season of its award winning zombie-centric series, The Walking Dead, suggests that the next season will begin on Dec. 17.

[Polygon]
Like don't get me wrong, a new Borderlands game is awesome. As well, The Walking Dead games are supposed to be fantastic. However, I hope this announcement isn't getting in the way of a formal Borderlands 3. I mean — I imagine the fact that it is a different studio working on Tales from the Borderlands suggests that the formal sequel won't be slowed. But, I don't know. Just don't go switching studios for the proper installments, aiight?