Rumor: Ben Kingsley's "Secret Marvel Project" is a SHORT FILM.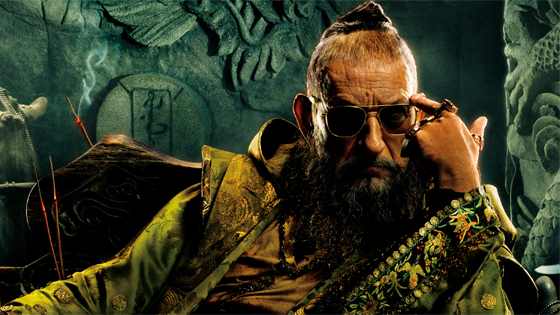 Marvel loves themselves their short films. Peggy Carter got herself one (and maybe more!), Agent Coulson got himself one. Now it looks like the mofuckin' Mandarin may be scoring one as well.
Last week, Ben Kingsley got the attention of Marvel fans everywhere when he revealed he'd filmed a "secret project" for the studio. Kingsley had seemingly finished his role as the Mandarin in Iron Man 3, but this new information brought up a plethora of possibilities regarding the character. Studio President Kevin Feige wouldn't comment on the quote, but basically acknowledged Kingsley had filmed something.

Well now, the Marvel masters at Latino-Review claim to have information on the "secret project." First of all, it's a One-Shot. That's the non-spoiler. For more spoiler-filled information that'll make your head spin, read below.

The rest of the post contained spoilers for Iron Man 3 as well as this potential One-Shot.

According to Latino Review, Kingsley will reappear at Trevor, the actor who played The Mandarin in Iron Man 3. However, the real Mandarin – you read that right – the real Mandarin is mad at the ruse created by Trevor and Killian and wants to set the record straight. If Latino Review's sources are true, Marvel is about to add a real Mandarin to the Marvel Cinematic Universe.

[/Film]
Real Mandarin? Ehhh. I don't know, I don't know. This feels like fan service to assuage all the sore asses that the Iron Man 3 twist caused. What do you folks think?