Buy These Flippin Comics!!! (10.23.2013) – Pretty, Pretty, Pretttay Deadly!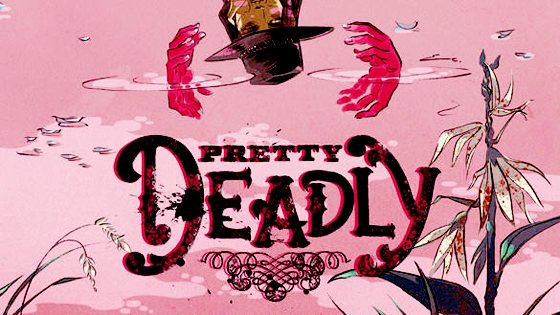 Welcome back, friends, enemies, and those destined to be one or the other, to that one stop shop for all that is cool and worth your comic book dollar.  I'm your tour guide, La Salsa Caliente (Johnny is fine), and I've got a few books scribbled down on this digital notepad of mine that I want to shove in your grills and demand that you buy, or, at the VERY least, read in the store while your comic shop owner mean-mugs you.  Hit the jump for a very Image-centric week, and be sure to let us know in the comments what books are demanding your money, too.  We love recommendations!  That is LITERALLY why we are here.
If you don't know what's coming out this week, I usually see what's dropping HERE.
Alright then – see ya inside!
—-
Pretty Deadly #1 – Image Comics
Image Comics is wrecking all other competition this week as several great titles drop, including a couple #1's that are after my own heart.  The one I'm most excited about is writer Kelly Sue Deconnick's first creator owned project, "Pretty Deadly."  If you know me and my tastes, you know Westerns are my JAMMY JAM.  I eat that shit up.  Along with artist Emma Rios, KSD has created a lush fantasy-Western landscape and a tale about Death's daughter, who ALSO rides a pale horse.  This is my pick of the week for sure.
—-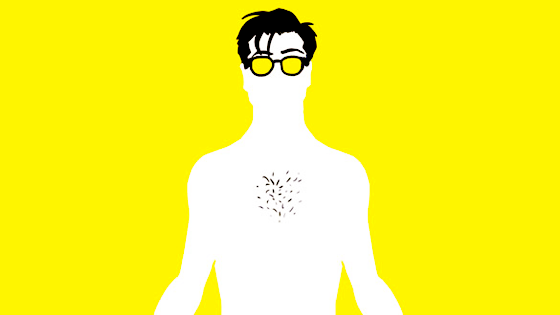 Sex Criminals #2 – Image Comics
(Note – Under Review by Apple, not available on iOS devices)
If you just did a double take at the sub-heading of this listing, yeah, it's true.  The morality police at Apple are holding this comic hostage for folks who own their products, and are doing their part in keeping the streets safe from seeing NAUGHTY BITS!  Really, Amurrrica?  Is this still really a thing?  Never fear, your LCS should have plenty of comics ready and available to sell to adults and mature-looking minors alike.  Also, you can DL from the Image website without any troubles.  Sheesh, the hoops we have to go through to see peen and vajeener!  Thanks, Obama.
Oh, the book!  Written by Matt Fraction (Kelly Sue Deconnick's other half) and art by Chip Zdarsky, it follows the exploits of a couple that can stop time with their orgasms.  It's funny, sexy, and lovably weird.  Get your mitts on it, folks.
—-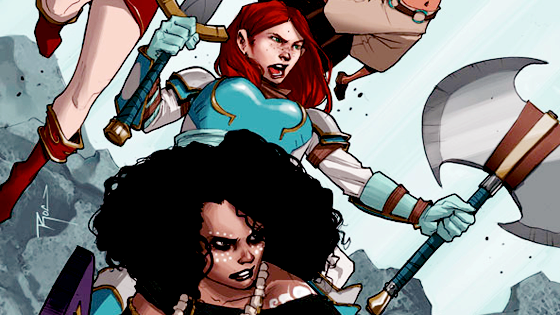 Rat Queens #2 – Image Comics
I totally adored issue one of this irreverent fantasy/comedy about four foul-mouthed, hard-drinking battle maidens and their post-hangover exploits.  The art is dynamic and light, the characters are all written with a kind of Whedonesque snark, but with enough characterization to tell them apart.  If you like high-fantasy, but also enjoy comedies like Bridesmaids or The Hangover, check this book out.
—-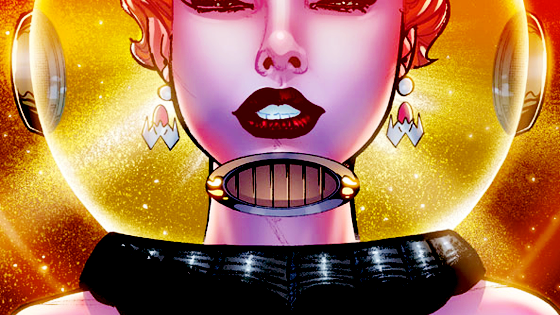 Satellite Sam #4 – Image Comics
Matt Fraction is back on the list again this week, along with Howard Chaykin in their period piece about TV and kink.  Think Mad Men meets the flick Auto Focus.  This book would read better in trade – I think the build has taken more time and Fraction's ambitious story lends to longer sit-downs with the material to soak it in.  I like it so far, so I'm sticking with it.
—-
Velvet #1 – Image Comics
Image tweeks my nips one last time this week and drops this spy book, another genre that, when done well, I really dig.  And this is written by Ed Brubaker?!  With art by Steve Epting?!  You mean the team that gave me the best run on Captain America in, maybe EVER is back together???  Yep.  Gimme.
That's gonna be it for me this week.  I know there are some other things that looked tasty (Fables HC Encyclopaedia, Mind MGMT, Marvel's humor one-shot "NOW WHAT?!"), so please let me know what I missed in the comments.
Until then, keep reaching for the stars!
(I need to work on my outros)