Buy These Flippin Comics!!! (10.02.2013) Rafael Grampa is Like a Mix Between Fergie and Jesus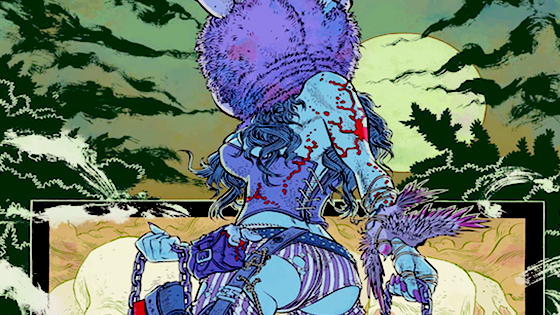 No hyperbole in those words folks.  No disclaimer.  No caveats.  Rafael Grampa is one of the greatest artists in the comic/pop art world today.  So what we have to wait with baited breath for his forever-delayed Dark Horse mini-series "Furry Water"?  So what he takes time away from drawing to shill vodka and play drums in a band?  Not since Paul Pope have we had a rock start artist that backed up his reputation with truly dynamic and iconic visuals.  The dude is a dream.  This week he's got three pieces available for us jokers to get our grubby mitts on.  Hit the jump and let's chat about them and some other comic books of note hitting the shelves Wednesday!
—-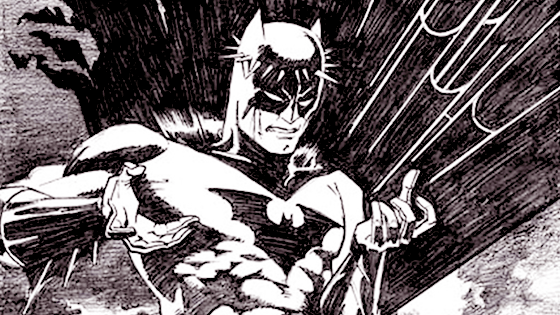 Batman – Black & White #2 (of 6) – DC Comics
Our esteemed captain of Spaceship OL, Caffeine Powered, also a Grampa Acolyte, hipped us all to Grampa's contribution to this issue, but I just wanted to point out that there is some other great talent in this book (like, say, JEFF LEMIRE!!).  I pimped the first issue when it came out, and for good reason, because the Batman – Black & White stuff is usually pretty stellar.  Pass up at your own peril.
—-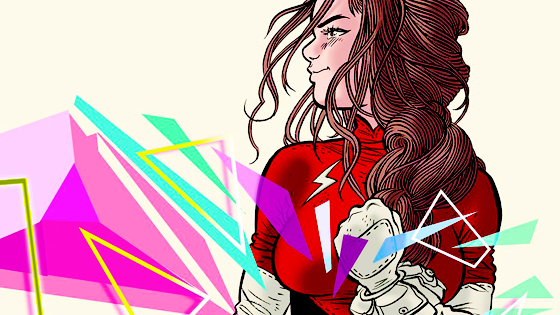 Catalyst Comix #4 – Dark Horse Comics
Our second Rafael Grampa offering this week comes to us by way of Dark Horse's offbeat post-post-modern superhero book helmed by Joe Casey, Catalyst Comix.  Grampa delivers this issue's wraparound cover featuring the character Amazing Grace.  A wraparound cover by Grampa?  Yes, please.  Oh, one other thing, I've also pimped this book before, but for another reason:  it features another Omega Level favorite in that of artist ULISES FARINAS.  I can't say I'm loving this series so far, but the art has been enjoyable.
—-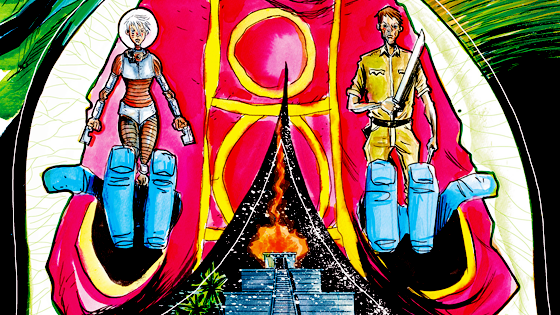 Trillium #3 (of 8) – DC Comics
No, Grampa does not contribute to Trillium this week, but he doesn't need to, as Jeff Lemire is plenty reason to snag this book.  Sadly, I cannot comment on ANYTHING about the plot (or quality) as I am waiting for the eventual be-yoo-tiful hardcover to sit right next to Essex County and Underwater Welder.  I hear that it's pretty fucking awesome so far, though.
—-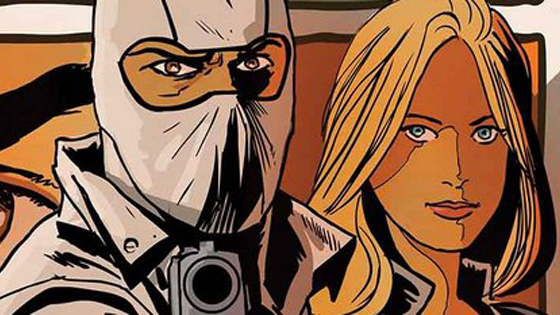 Fantomex MAX #1 – Marvel MAX
Fantomex is the Pineapple Express of comic book characters.  Just imagine if Deadpool and Gambit screwed and had a baby, meanwhile Mysterio and Bullseye screwed and had a baby, and those two babies met and FUCKED?  FANTOMEX, ya'll.  It's Marketing 101, really.  He was a creation bound for success.  I've never really gotten into the character (no, not even in Emo X-Men), but I love spy/thief tales with weird gadgets, double-crossings, and femme fatales.  This book promises plenty.
—-
Lazarus #4 – Image Comics
I dig this book, I really do.  So far it's mostly for Lark's stark, realistic imagery, but I can also tell that this is a world that is ripe for a ton of great socio-political thriller storytelling, which writer Greg Rucka excels at.
BARGAIN HUNTER'S TIP! – Image Comics, beautiful, awesome Image Comics, knocks a buck off of each issue as soon as the new one comes out.  So if you don't mind being a month "behind," you really can't beat this deal.  I'm not saying I do that with this book, or East of West, or Manhattan Projects, or Fatale, or any Image monthly besides Saga…jussayin.
—-
QUICK HITS!
Unexpected TPB – DC Vertigo
The last bit of Rafael Grampa goodness comes to us by way of another cover.  This one has already seen print as the cover to one of the issues of Unexpected (maybe the only issue? – I'm too lazy to check), but DC saw fit to print it twice.  It is certainly worth of the honor (see banner image for a glimpse at what it looks like).
Star Wars #2 (of 8) Lucas Draft – Dark Horse Comics
The first issue of this was okay, I guess.  I really wish they had designed Luke Skywalker wearing a flannel button up and having an endless jowl, to really drive home the "I am George Lucas…IN SPACE" point.  I keed, I keed.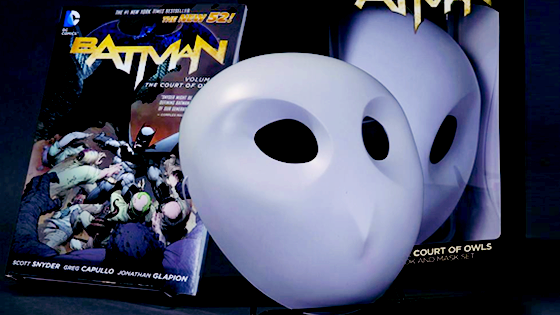 Batman : The Court of Owls Book & Mask Set
More often than not I am a lazy costume preparer.  Halloween always seems to sneak up on me and I end up running around the city like an asshole, rummaging through bargain bins and grandparent's closets to throw together the shittiest costumes (last year: Shitty Heisenberg).  DC is making my laziness even easier, as all I have to do is buy an awesome story in which the super-secret Gotham-Illuminati Court of Owls pushes Batman to the edge, and I get a creepy Owl mask for my "troubles."  And ANYONE can be in the Court of Owls!  I can go wearing a three-piece suit, head to toe Ed Hardy, or just an adult diaper…it doesn't matter!  The Owls are anonymous!  Woo-hoo!
Caff Edit: Johnny wanted me to let you know that also dropping this week are" Warren Ellis' Avengers Endless Wartime (though to my credit it wasn't on the shipping list – it was a Diamond Error that this saw release a couple weeks early), and Matt Kindt's Spider-Man: Marvel Knights #1, which should be an interesting look at Parker (I hope it's Parker)." So if you don't know, now you know!
—-
That's gonna do it for me this week guys.  Let me know in the comments what I missed, and just how much you love Rafael Grampa.  Any other sort of emotion towards the man is unacceptable.
Thanks for stopping by!