JUSTIN BIEBER totally TROLLS 'BATMAN VS. SUPERMAN' by TWEETING PIC OF SCRIPT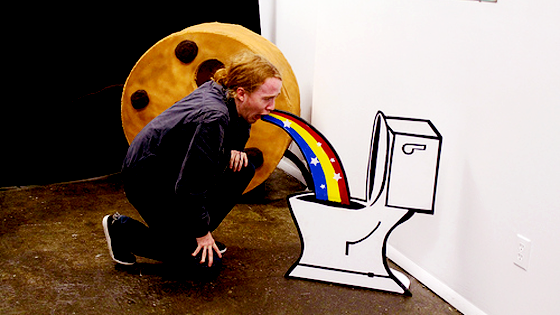 This is some next level trolling right here. No way, no way would DC be daft enough to draft Justin Bieber into the Batman vs. Superguy franchise. Instead, I imagine this is related to some Funny or Die spoof. Loving it though.
Hit the jump for the image that launched a thousand bags of barf.
If you hated the news of Ben Affleck being cast in Zack Snyder's sequel to Man of Steel, you'll probably blow a gasket for real with this item. Justin Bieber added a new photo to his Instagram feed tonight, in which he shows off his own copy of the Batman vs. Superman script — or a fairly well-made fake that looks like it bears his name. Making things weirder, his only caption was "#robin ??"

This is some real trolling — Bieber is perhaps big enough to get his hands on the script, but he's rich enough to pay someone to make a good fake. Or maybe just have it handed to him, to as Bieber had tweeted earlier "Off to do something funny… or die." So everyone can probably relax and enjoy the weekend, and return to ignoring Bieber.

[/Film]