EVA UNIT-01 SNEAKERS. That GLOW IN THE DARK. Gameover, man.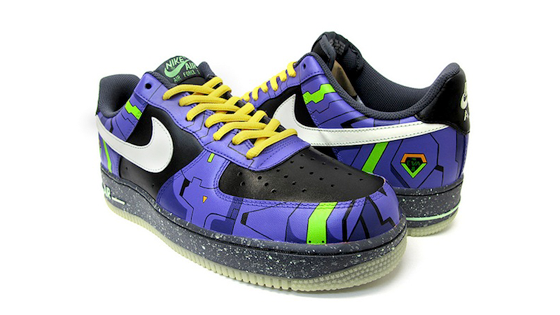 This is the froggy fresh swagger right here. Right hurr! Right! Hurr! What the fuck am I going on about? Anywaysss. Here are some glorious EVA UNIT-o1 customs made by the illustrious Sekure D.
Hit the jump for more information. In addition to some more pictures! Golly gee!
These gorgeous custom Eva Unit-01 Nike sneakers are the work of Sekure D who designs all sorts of cool kicks. This pair was a commission for a friend and they're just perfect. They even glow-in-the-dark!