'AGENT CARTER' SHORT FILM gets POSTER & IMAGES.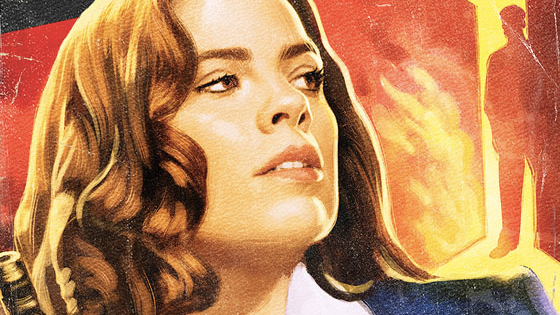 Whoop! Here is the official poster and some images promoting the Agent Carter short film that'll be coupled with Iron Lad 3 on Blu-DVD or whatever. I'm digging them. Especially the retro poster. It'll be nice to see what Agent Carter is up to, while Steve is straight chilling as a fucking popsicle. I mean. Life goes on and shit. Can't wait around hoping the dummy who plunged his plane into the Artic dethaws to let another group of super-choads. There are bad guys. Right?
Hit the jump to check out the new promos.