DAMON LINDELOF'S NEXT DUMB F**KING SHOW to star JUSTIN THEROUX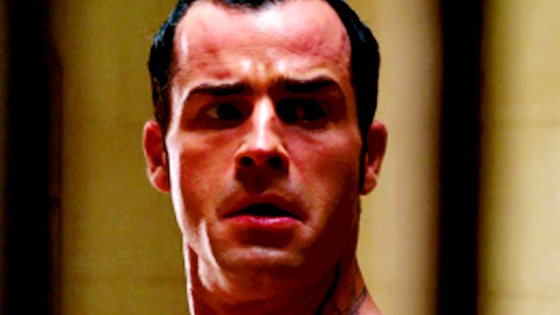 Justin Theroux is going to be the star of the next show by Damon Lindelof, and it's going to be on HBO. Oh goody me, Damon Lindelof is working on another television show. In case you didn't know: Lindelof "works on television shows" by standing in front of a mirror, quietly saying "you're so clever." He slowly builds up to a tribal chant, at which he eventually orgasms. Hands free. It's almost impressive.
(So much vitriol, I know.)
HBO's pilot about the  apocalypse has found its lead: Justin Theroux will star in The Leftovers.

The project is based on the book by Tom Perrotta, who's a co-writer and executive producer on the show along with Damon Lindelof (Lost, Prometheus). Stephen King once called the book "the best Twilight Zone episode you never saw."

The official logline: "The Rapture happens. But not quite like it's supposed to. This is the story of the people who didn't make the cut… and a world that will never be the same."

Theroux plays Kevin Garvey, a town's chief of police (changed from the town's mayor in the novel). He's a father of two, "a man trying to maintain some semblance of normalcy in a world that is starting to completely reject that notion." The actor has had arcs on NBC's Parks and Recreation and HBO's Six Feet Under, but is probably best known to readers as Mr. Jennifer Aniston.