Next Xbox launching with AT LEAST TWO PRETTY MEH GAMES, 'RYSE' and 'FORZA.'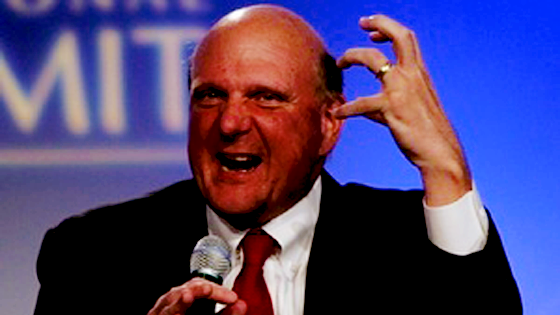 I know that it is cool to bash the Next-box Durascal 720 around here, if not all around the Internet at the moment. Creative directors making fun of people for not having the Internet, Steve Ballmer choke slamming interns for not shellacking his testicles properly — it's been a goddamn mess. That said, I'm not particularly sweating the launch titles for the Microsoft TV Manipulator and Potential Game Player, since pretty much every system's launch titles are snore-worthy.
Microsoft's next-generation Xbox will reportedly launch with Ryseand a new Forza title, and use real money instead of Microsoft Points, reports The Verge.

The company originally announced Ryse, a first-person hack-and-slash title set in the Roman Empire, during E3 2010 as a project co-developed with Crytek called Codename: Kingdoms. When it re-revealed the game as Ryse at E3 2011, Microsoft said players would control the protagonist using Kinect. Microsoft's Phil Spencer told Polygon at E3 2012 that the company was "still building Ryse," but said it wasn't planning to launch the game for at least a year. According to The Verge, Microsoft Studios has been rebuilding Ryse to take advantage of the next-generation Xbox.

The Verge reports that Ryse and a new Forza game with "super life-like" graphics are set to launch with the next Xbox, along with a zombie title and an island-based family-oriented game said to feature Pixar-style visuals. The switch from Microsoft Points to local currency is described as one of Microsoft's improvements to Xbox Live.