Reuters social media editor charged with HELPING ANONYMOUS vandalize LA Times website.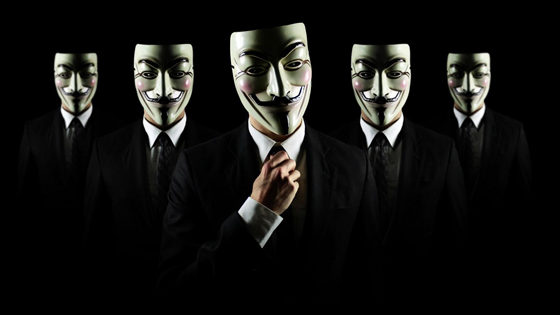 I guess they totally are Legion.
The US Department of Justice has charged a former web producer with conspiring with the hacking group Anonymous in order to gain access to sites owned by the Tribune Company. According to a statement, the DOJ has filed charges against 26-year-old Matthew Keys. Keys worked at KTXL FOX40 News as a web producer in 2010, but was fired in October of that year. The DOJ alleges that Keys provided login credentials for a server owner by the Tribune Company, KTXL's corporate parent, the following December.

A LinkedIn profile under Keys' name confirms the employment dates mentioned in the DOJ statement, and identify him as a current employee of Reuters, where he serves as the news organization's deputy social media editor (Ryan J. Reilly of the Huffington Postinitially confirmed Keys' identity, also noting that Keys is on Twitter under the handle@TheMatthewKeys).

According to the DOJ, Keys identified himself to Anonymous members as a former member of the Tribune Company in an IRC channel, using the nickname AESCracked. He allegedly encouraged they interfere with the site's operation using the login credentials he provided. One of the Anonymous members in question — who went by the handle "sharpie" — claimed responsibility for defacing a story on the the Los Angeles Timeswebsite. In that instance, a story on a tax cut package moving through Congress was changed to include the phrase "CHIPPY 1337".

In 2011 Gawker published several logs of alleged Anonymous chat rooms, one of which had been provided by Keys. In that piece, Keys claimed to infiltrated the group, and named the Anonymous member that had planned an attack of Gawker the previous year. Keys has talked openly of his monitoring of Anonymous in general, including writing a piece for Reuters on the group's "war room" just last year.

The most intriguing part of the story may be why Keys has been able to go so long without being discovered in the first place. As pointed out by Gizmodo, Keys was actuallyidentified on Twitter in 2011 by an Anonymous member as the person responsible for handing over the Tribune Company passwords.

Keys faces three separate charges, and if convicted across the board could face up to 10 years in prison, three years of supervision after release, and a $250,000 fine for each of the three counts.