JOSS WHEDON on why AGENT COULSON lives in 'S.H.I.E.L.D.' I got you, bro.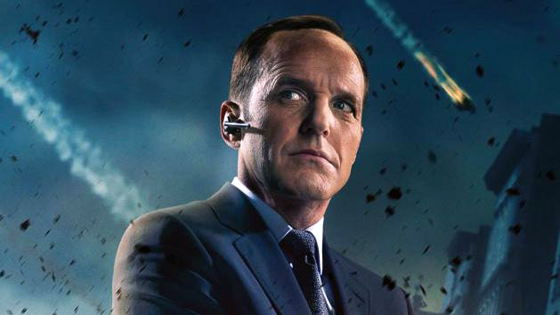 Recently at SXSW, Joss Whedon broke down why Agent Coulson ain't fucking dead. I mean, I thought that Whedon got a legitimate erection when he killed off a character. A throbbing, pulsating dong-hammer. So bringing the Agent back has to be for a good reason, right? Right?! Whedon's reasoning makes sense to me.
Whedon and Gregg were at SXSW this past weekend promoting their latest project together, Much Ado About Nothing. Whedon first attempted to explain, jokingly, how Coulson might have recovered from his violent end in Loki's hands. "I'll tell you guys this. Heimlich," he quipped. He then got a bit more serious, confirming that Coulson is alive and kicking again "for realsies" although he told the audience he couldn't say much more about it.

Coulson's miraculous revival fits right into the comic book world's long and fabled history of bringing beloved characters back from the dead. (And of course, Whedon has a bit of experience with resurrecting the freshly deceased as well.) Your guess is as good as mine as to what Whedon's explanation will be, but I'm betting whatever it is could fuel some interesting plotlines in the show's first season.

As for why Coulson's back, Whedon earlier commented on why he wants S.H.I.E.L.D. to focus on Gregg's Coulson:

The idea of the Little Guy is something that I am very fierce about, and there has never been a better Little Guy than Clark Gregg. That intrigued me, this world around the superhero community. It's the people whose shop windows get blown up when the Destroyer shows up. It's the more intimate stories that belong on television that we can really tap into the visual style and ethos, and even some of the mythology, of the Marvel movies.