Kristen Wiig confirmed for 'ANCHORMAN: THE LEGEND CONTINUES.' We all win.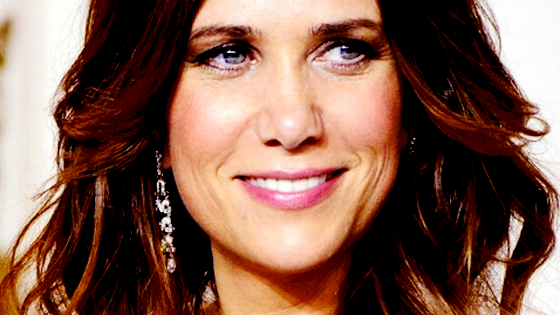 Now that she is no longer plying her trade on the sinking ship that is SNL, Kristen Wiig can take her talents to greener fields. One of those zany fields will be in Anchorman 2: More, more, more Burgundy.
With filming set to begin on "Anchorman: The Legend Continues" later this spring, it's only a matter of time before the lid is torn off all the surprises that are in store for the long-awaited return of Ron Burgundy and his newsteam. And while the core group of players are set to reprise their roles, it looks like one very, very funny face is joining the gang.

First rumored back in December, Kirsten Wiig has been confirmed as participating in the highly anticipated sequel. While the actress was said to be in the running to play Mrs. Brick Tamland — perhaps in his early political career? (remember, he ends up working for the George Bush administration) — all Paramount will offer is that it's a "new role" so we'll just have to wait and see. But we're just happy to see a great comic talent join the boys' club, and given the loose nature of the entire endeavor, Wiig will fit right in.