Cosplay: Storm from the X-Men is rocking RULE 63.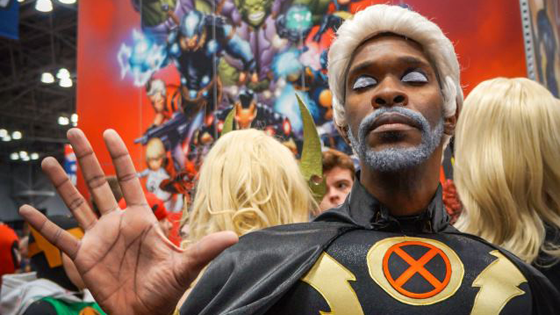 I vote yes!
I can't resist a good crossplay, and this man makes a fantastic Storm. He's got everything just right from the hair to the costume interpretation to the cape. I feel like Rule 63 usually goes the other way, but this costume shows how you can put a male take on a female character with class.

He was actually part of a gender bender group of X-Men at New York Comic Con last year – they all look nifty and clearly put tons of time into their costumes.

Cosplayed by Larry Smith and photographed by Felix Wong.