Cliff Bleszinski leaves Epic Games. HOLY MUNG.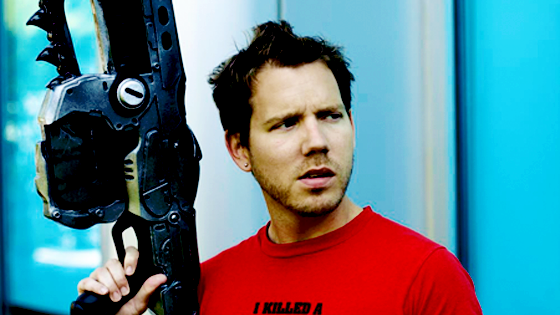 This is a bit shocking to me. Folks, there has been a separation of unfathomable gaming magnitude. I never thought I'd see the day that Dude Huge would leave Epic Games. Dude went together with them like Miyamoto and Nintendo, Kojima and Konami. Up is down, left is right. Dorks with really honest replicas of Lancers are unknowing who to get to sign them. This is pandemonium.
The creator of Gears of War has left Epic Games, the studio that makes it.

Epic Games announced the news in a blog post today, saying that designer Cliff Bleszinski has left to "chart the next stage of his career."

"In 20 wonderful years with Epic, Cliff Bleszinski has grown into a true design luminary, and his contributions to the 'Unreal' and 'Gears' series have helped shape the game industry into what it is today," wrote Epic founder and CEO Tim Sweeney. "Cliff leaves Epic with our gratitude for his many contributions, and our wishes for continued success in the next chapter of his life!"

Bleszinski had his own words to add:

I've been doing this since I was a teenager, and outside of my sabbatical last year, I have been going non-stop. I literally grew up in this business, as Mike likes to say. And now that I'm grown up, it's time for a much needed break.

I will miss the projects, the playtests, the debates, and most importantly, the people. Epic only hires the best of the best, and it has been a joy working with each and every one of you on a daily basis, whether you were hired weeks ago or decades ago. I have been fortunate enough to collaborate with a variety of disciplines, from code to art to marketing and PR – it's been one big, rewarding learning experience. I'm confident that each project that is being built, whether at Epic, Chair, PCF, or Impossible will be top notch and will please gamers and critics alike.

Cliff Bleszinski, who worked at Epic for 20 years, was often the face of the company and the creative vision behind Gears of War, Bulletstorm, and many of Epic's other games.