And…IRAN has blocked GOOGLE. There's that.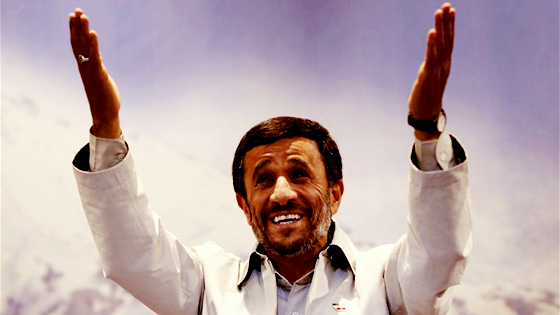 Not cool, man! Iran has blocked Google. One of those moments where I take a momentary reprieve from bemoaning the happenings at home, and praise the U.S for at least letting me look up pictures of Jennifer Lawrence.
While Iran's President Mahmoud Ahmadinejad is in New York, his cronies at home are shutting every single one of their citizens out of the internet. Their reasoning: 'we may get attacked by zionist viruses.' Riiiight.

On Sunday, the Iranian state television network announced that Google and Gmail would be blocked "within a few hours." The ban will remain in effect until further notice.

Meanwhile, a government deputy minister announced they were going to put all their citizens in a "domestic internet network." While Iran has blocked sites that go against the government's views in the past, this will cut citizens off the internet completely.

This time they are planning to take everyone off the grid and into their own government-controlled corral. People are not longer going to be able to use virtual private networks to bypass governmental censorship and access information freely.

The deputy communications and technology minister Ali Hakim-Javadi says the operation is already under way: "In recent days, all governmental agencies and offices… have been connected to the national information network."

Officially, every Iranian will be in this cage by March 2013 but the government has not announced yet when they will effectively shut down access to the internet.