'SKYFALL' US POSTER has Bond sliding around on his ass. Dude, get up. Them some expensive pants.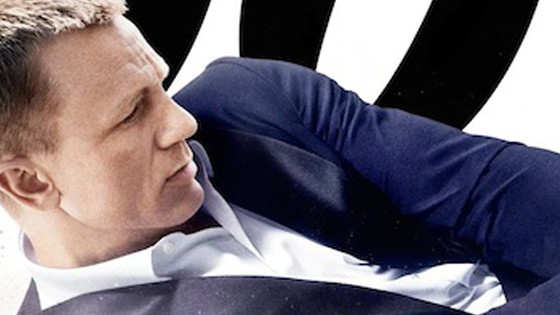 New poster for Skyfall, with Danny Craig totally scuffing up his knickers. C'mon man!
James Bond's latest adventure, Skyfall, is surely one of fall's most anticipated films. Academy Award winning director Sam Mendes takes the reins to tell the story of how Bond (Daniel Craig) is forced to defend MI6 when M's (Judi Dench) "past comes back to haunt her." The official U.S. one sheet has just been revealed and, like Bond himself, it's simple, sleek and cool.