Cosplay: VENOM BODY PAINT on ONE MASSIVE MAN is gorgeously frightening.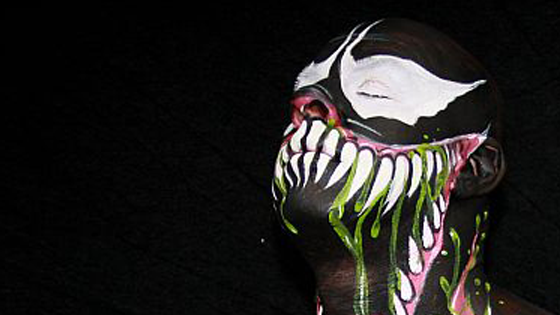 Forget Rule 63, this dude is bringing the Venom body paint heat. And he is one massive man.
More than one Venom make-up designs in a month? What are the odds?

If you liked this Venom face and neck paint, you'll be floored by this body paint. It's really more of a costume than make-up, and the artist – Georgette – did a phenomenal job. I am as scared as I am awed.