This gamer energy drink is giving ERECTIONS. Where am I signing up?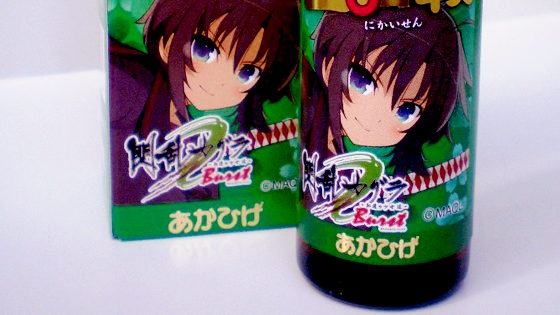 A gamer energy drink that will make my dong throb to the drums of war is something I've always wanted. Starting…right around the time I read this article. Actually, the entire thing would be somewhat terrible, for I am already an ADD-nightmare when it comes to gaming. I imagine having an uncomfortable Excalibur laying down my thigh would only exacerbate my suckitude at gaming.
There are numerous companies that churn out energy drinks. Some of them even market their beverages to gamers as "fuel". But how many video games have energy drinks designed to help you get it up after your first round of sex? 3DS game Senran Kagura Burst does, that's for sure.

Akahige Pharmacy, "Red Beard Pharmacy", is once again teaming up with Senran Kagura for a rebranded version of its "second battle" tonics. The shop, which is located throughout Japan, sells over-the-counter fertility aids, lubes, penis pumps, and other things. In English, the Akahige dubs itself as an "energetic medicine speciality shop". The pharmacy, its mascot, and the newly rebranded tonic appear in the recently released Senran Kagura Burst.