Holy taint! 'BLACK MESA' scheduled to drop on September 14.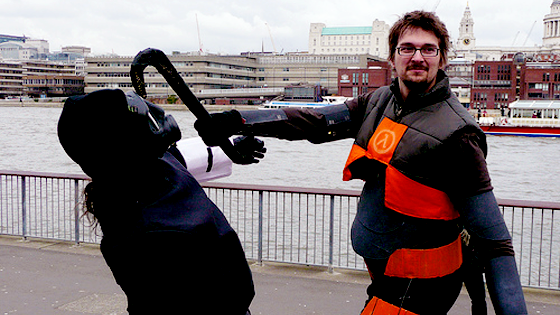 Announced in 2004, Black Mesa has become something of a white whale. The fan-driven remake of the original Half-Life has gone quietly about its business for eight years, while the rest of us wonder how legitimacy of the project. Let us no longer question such things. The son of a bitch has a drop date.
Black Mesa, a fan-made Half-Life remake that began development in 2004, will see its first public release on September 14. According to a post on the game's official forums, the launch won't be of the entire game, but will include the team's "re-envisioning of Half-Lifeall the way up to Lambda Core," which constitutes about eight to ten hours of gameplay.

Black Mesa is a "total conversion" Half-Life 2 mod that uses the Source engine in order to tell the story of the esteemed 1997 first-person shooter by Valve, Half-Life. No launch date has been announced for the full version of the PC-only remake.