Press Start: Gilbert gripes and arcade cabinet wipes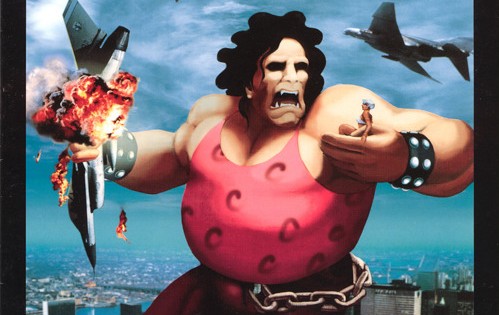 Summer is traditionally not a great time for the gaming industry; it's quiet, a little too quiet…if you know what I mean. It's fine, though; I understand; those hard working men and women of the gaming industry spend the majority of their time chained to desks in dank dungeon-like offices, dreaming of the world beyond their cubicle. Perhaps I've read JPod too many times, but I feel like those kids deserve a break. That said, writing this column sure isn't easy when the entire industry decides to take a break from making much of anything happen. Still, we shall prevail. Until winter: courage.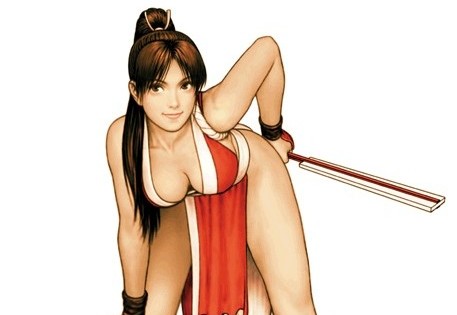 Putting the climax in King of Fighters Climax
Sure, we've all heard stories about public masturbation before, hell, some of us may have been the protagonist in such a tale, but that doesn't change the fact that they're always pretty funny. So, right from the bottom of the barrel, is a story of a man who loved King of Fighters a little too much.
"My Tokyo-based friend blogged about a disturbing find at his local arcade in Shibuya. After eating lunch, he stopped by the famed Kaikan arcade to play a round or two when he found a guy…pleasuring himself on/over the King of Fighters XIII Climax machine in the corner. Climax indeed! He says that it took him about five minutes to realize that the guy was 'going to town on himself.' "
NEVER say that real journalism doesn't exist within the games industry. It is exactly this kind of hard-hitting investigative work that just gets plain overlooked in a world overrun with unreal engine powered bulges and boobs. This is where it's at. I'm more of a Street Fighter man myself, though.
Ubisoft intends to rid Assassin's Creed of Desmond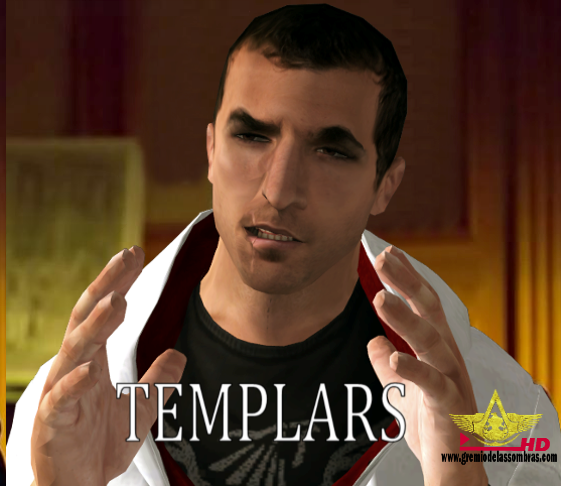 If you've played the Assassin's Creed series, you'll know that even the 2 decent titles are let down by the suicide-inducing Desmond sections. For the uninitiated, Desmond is a smart mouthed prick that you are forced to play as in order to ground the series in the present day. Unfortunately for him, he is the personification of a completely redundant and pointless feature that Ubisoft have taken too far to simply remove it. Fortunately for us, however, they have stated that the Desmond debacle will have to end, eventually.
"Things that go on too long lack resonance. We're asking people to remember seven years worth of story. Which is like saying you were in junior high and now you're finishing college. And you need to remember what you were doing in junior high,"

"I think Desmond needs to end."
Get a move on, then. Patch him out of Assassin's Creed 3, yeah?
Go and see this Street Fighter art show because I can't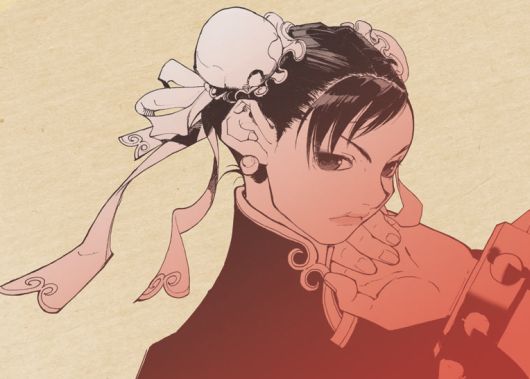 Sometimes living in Wales is a bit like living on Tatooine, you know? Culturally at least, it feels as if I'm on the planet furthest from that bright centre of the universe, especially when I find out that my favourite game series gets its own event and art show, 5,327 miles away. Still, if you live in L.A. please allow me to live vicariously through you by taking some photos of this show when it happens on the 3rd of August.
Not only will there be countless works of Street Fighter inspired art on show, but there will also be a real-life 'bonus round'. Presumably, the attendees will be invited to smash up a car down by the docks. Alongside these will be a pop-up shop and the added sweeteners of free admission and 'tasty beverages'. All the details can be found here. Take photos.
What's eating Ron Gilbert?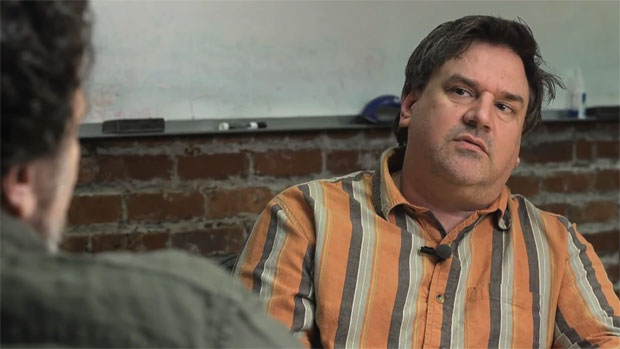 Ron Gilbert is a wonderful man. Along with Tim Schafer I owe a lot of cherished childhood memories to him and his impressive roster of adventure games. Recently, the Double Fine Adventure kickstarter has helped to prove that there is still an audience out there for the kind of traditional adventure games that helped rear me, but Uncle Ron still worries that gamers are getting too soft for them.
"I worry few modern gamers have patience for them anymore. Today, if someone spends more than five minutes trying to figure a puzzle out, they wonder where the pop-up hint is? They become anxious."
Whilst I'd be inclined to agree with him, I really hope that he's old and stubborn enough to stand his ground and refuse to dumb down his future output. I'm sure that my 10-year-old self would have killed for a few of those pop-ups throughout Day of The Tentacle, but the difficulty moulded me and has made me into the embittered, over-opinionated game snob that I am today. I wouldn't change it for the world.
You will never play with these custom Metal Gear Solid figures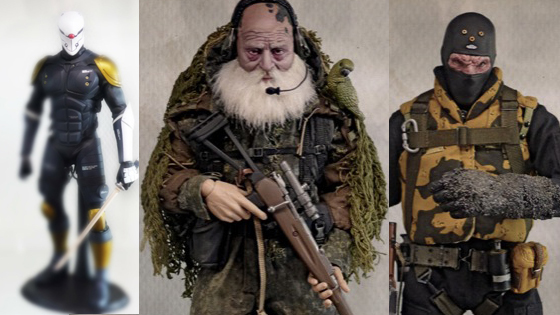 Custom figures are the most heart-breaking tease of all time. Knowing that I can't just drop cash and make them mine makes looking through custom galleries a torturous affair. Still, it's hard to feel completely sorry for myself when gazing upon such beauty as these custom Metal Gear Solid figures. Created by One Sixth Warriors forum user elvis1976; The End, The Fury, The Pain and Gray Fox are all rendered in great detail and remind me once again that no-one does bosses quite like Metal Gear. My heart is breaking. Crawling through the grass with a custom Action Man of The End is the kind of memory I'd risk going to Rekall for.
And with that, I am done. The sun is shining so I'm off to trade all of my video games for 40's and tank tops. Until next week, then.