'DEAD SPACE 3' went multiplayer because single-player games were "TOO SCARY". Oh you f**ks.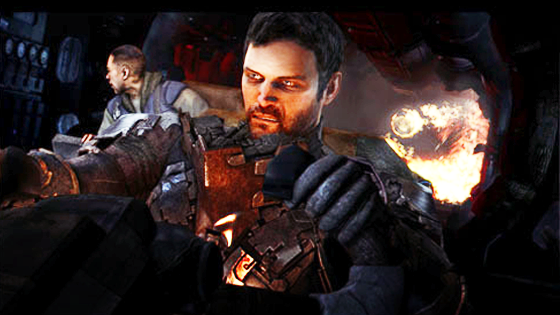 The litany of excuses for turning Dead Space 3 into Gears of Space continues. The latest fuzz is that the games were, wait for it, too fucking scary to be played alone. What the shit.
EA Games marketing boss Laura Miele told MCV that the single player nature of the titles was largely responsible for the fright factor, hence the publisher's decision to introduce co-op gameplay in Dead Space 3.

But she insisted fans of the series shouldn't be worried that the third game will drop its predecessors' scare tactics in favour of an all-out action approach.

"We were hearing feedback that they love the thriller game, but it was pretty scary, and the obvious next step was that they wanted to play with someone. So we introduced co-op into the game," Miele said.

"The horror of Dead Space is still all there. It's still true to its roots and no less scary, but people felt far more comfortable playing it with someone else than they did doing it on their own.

"Personally, I would rather go to scary movie with my husband rather than sit at home with the lights out watching one on my own. We're looking for that to reach out to consumers that perhaps were not open to Dead Space 1 and 2."
I'm going to start blasting all those involved with this franchise-altering decision in the back of the head. Full front-punches fueled with minuscule force and tremendous angst.