Monday Morning Commute: Jungle Growls and Breaking Glass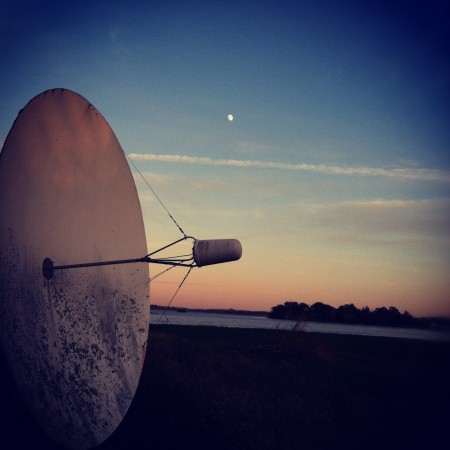 It was a real, mean-as-hell, man-eating tiger.
He tried to assuage my anxieties. "A pot of coffee wouldn't affect a cat of thissere size. Neither would those there beers I fed it. Thawwaz just some fun for the tourists, get `em to toss me a coupla extra bucks. Tough `conomy means we all gotta scrappup bucks in ways we wouldn't otherwise."
But there was no way that I was going to feel comfortable. No matter what this guy told me. No matter how carefully the bus driver navigated through the streets. The fact of the matter was that on this particular commute home, I found my normal spot on Metro-Transit Bus 142 occupied by a seven hundred-pound feline that'd spent the day being force fed coffee and alcohol in the hopes of entertaining sunburnt yahoos. I was still six blocks away from my apartment, but I tipped my cap to the trainer and got off at the next stop.
Bus had barely vomited its fumes into my face when I heard jungle growls and smashing glass.
It was a real, mean-as-hell, man-eating tiger.
—-
Welcome to the Monday Morning Commute! I'm going to show you some of the various ways I'll be entertaining myself in the following days. Then you take your turn to hit up the comments section so as to display your own ennui-destroyers. What're we all doin' for fun these days?
Let's find out!
—-
Drinkin'/Espresso (via Moka!)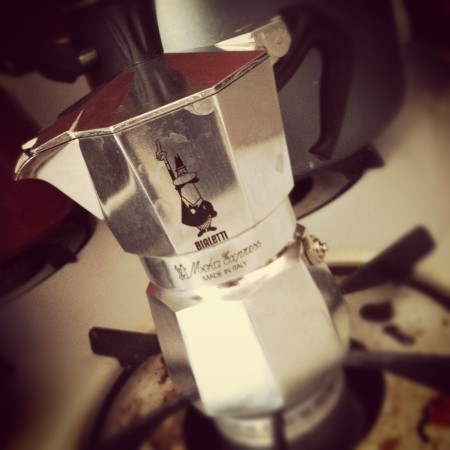 I was recently gifted the Bialetti Moka as well as several pounds of pure Italian espresso. My first experience with the stove-top espresso pot ended with me being knocked out by the one-two punch of an incredible lightheadedness and then the worst headache I've had in years. But never a quitter, I was back at it the next day, and I've been comfortably caffeinated ever since!
It's wonderful.
—-
Rockin'/Skelethon (Aesop Rock)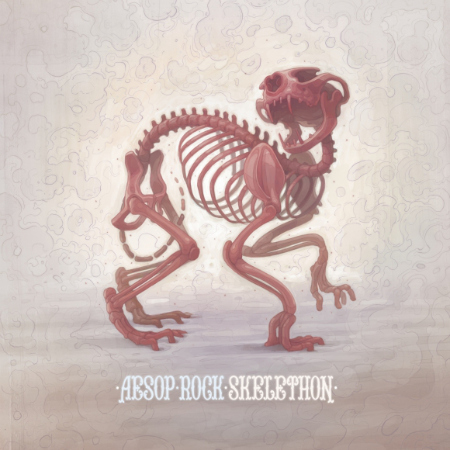 Tomorrow sees the release of Skelethon, the first full-length release from Aesop Rock since 2007's None Shall Pass. Five years – goddamn, where does the time go? Anyways, I'm betting that Aesop Rock is going to bring his standard fare to this one, which just so happens to be mindbinding rhymes tossed on top of infectious beats.
—-
Anticipatin'/Godzilla: Half Century War (Stokoe)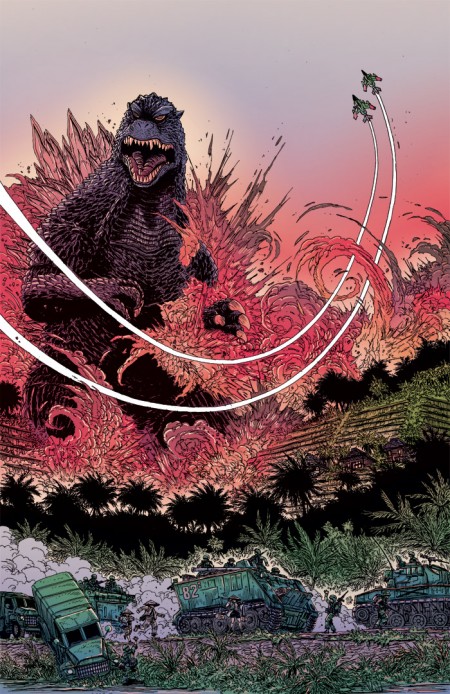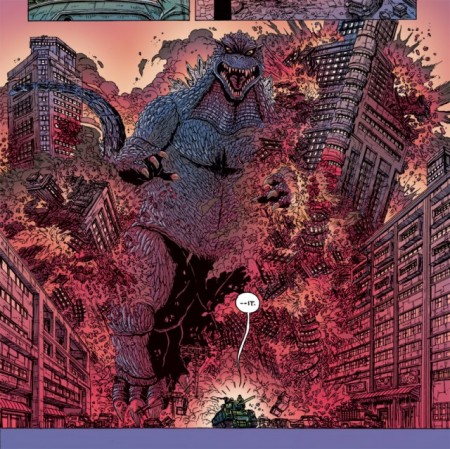 I'd known for awhile that James Stokoe had been doing some Godzilla-related work for IDW Comics. But it wasn't until I read this Newsarama interview that I realized Stokoe was actually doin' a complete miniseries! Bad-ass!
From what I can gather, Godzilla: Half-Century War is going to follow a two citizens of Tokyo over a fifty year span, giving us insight as to how a couple of dudes would respond to a lifetime of Godzilla-related madness. Of course, there'll also be plenty of monsters and battles and all of the other stuff that makes Gojira the boss that he is. While my interest is piqued any time there's mention of monsters destroying cities, it's the artwork of James Stokoe that's really getting my pumped for this one.
I'm not wishin' away the summer, but August is going to be delightfully destructive.
—-
So that's my week.
What's yours lookin' like?