Monday Morning Commute: Operation Pants Tightening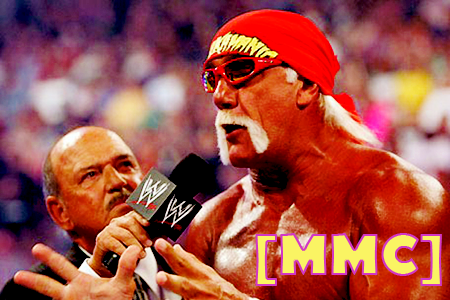 Man, I'm eating my feelings lately. Straight-up gorging. My bikini body is suffering, yo. I think it's safe to say that I slather on another pound or three every time I'm tasked with writing a paper. Got this weird as fuck schedule riffing right now too, where I'm on campus until 9 pm. No gym. Mucho food. Gotta cut back. Not this week though! Why? It's America Fuck Yeah! week. An abridged existence for those of us slaving it out in the United. I am eagerly anticipating stuffing gullet with many a chlorine-soaked beef patty and unethically snuffed chicken. There will be a momentary pause as I mourn the animals, before respecting their sacrifice by ingesting them with a fervor.
This is Monday Morning Commute, the column where we all share the various arts and artifices we're employing to get us through the week. Won't you be my date on this fairest of occasions?
—-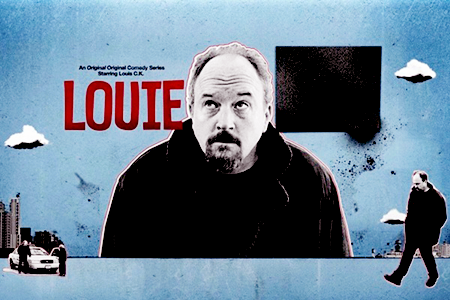 Watching: Louie, Season Three.
Man, God bless Louie. Even though I just polished off his second most on the recent tip, I'm gladdened the dude has returned. Carrying over the absurdist flavor from the second season, the premiere episode was a mix of really odd vignettes and amusing self-reflection. The whole motorcycle riff was particularly interesting to me, because CK spit about this very subject back on Marc Maron's podcast. He mentioned almost impulsively buying a motorcycle one day, before realizing he was one out of shape dude with kids. Seeing him translate his real life neuroses onto the (somewhat) big screen is a double-shade of intrigue. Love.
—-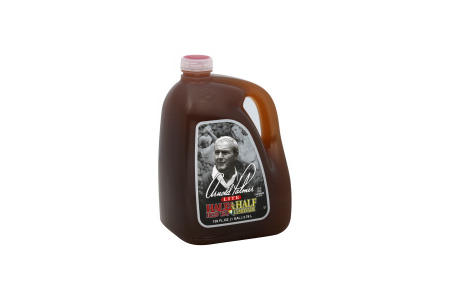 Drinking: Arnold Palmer's Half and Half.
You guys and gals want to hear some real shit? No lies right here. No lies. Last week at some point this actual thought entered into my brain. "I need to drink less caffeine at night." Yeah, it blew the hair off my tits too. I don't know what spurred on this most ludicrous of contemplation. Perchance it was the insomnia, or a general acknowledgement  as I stuffed my fat face (remember the Great Gorging of 2K+12 I've been on lately) that I am a mortal being. I can't go outright off the caffeinated tip. Let's be honest. My skull would crack open, demons erupting as I shot lasers out of my dick hole. My shits would dry up into jagged rocks, alternating between refusing to come out and ripping up my guts like mofuckin' Milenna on the flawless victory roll. So I'll start by pouding the Half & Half at night. Way less caffeine. Way less.
—-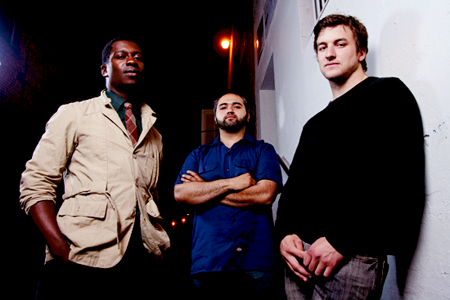 Listening: Animals As Leaders, Self-Titled
I know that piece of shit Rendar has whacked-off in this very column to MMC, they being a favorite band of his. That ain't stopping me from continuing the love. Animals as Leaders is one of those bands I'll jam out to hard for a couple of weeks every months, before sitting them down in my rotation. Even during the dry spells they remain one of my favorite active collections of filthy musicians. They are (to me, quite obviously and redundantly) the rarest of combinations. Technical wizards who can still ride a groove and infuse some heart. Love them.
—-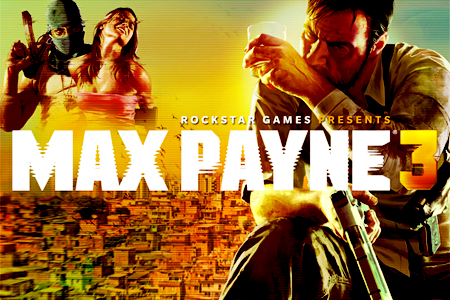 Playing: Max Payne 3.
There was much bandied about when Rockstar Games took over the Max Payne franchise. Many a fan was guffawing and lamenting that there was a good chance the spirit of the franchise wouldn't be carried over. Guess what, dildos! Despite having only played an hour of the game (fucking school), I can confirm that they've faithfully transplanted the depressive swagger of Max Payne. Done right and carried it over from the dark noir and old publisher into the neon noir madness of the new developer. If anything, this game has got an injection of writing and style that only the big boys at the Rocking Stars can bring. Right off the bat the presentation is nauseatingly sleek. If you don't watch your footing, you'll slip on its sheen and crack your dumb fucking head. Don't say I didn't warn you.
I can't wait to pop some pills and shoot some motherfuckers with Sir Maximum this week.
—-
What are you folk up to this fine week? Eh? Eh!