Rumor: Microsoft's Monday Announcement Is A Barnes & Noble Tablet. Maybe?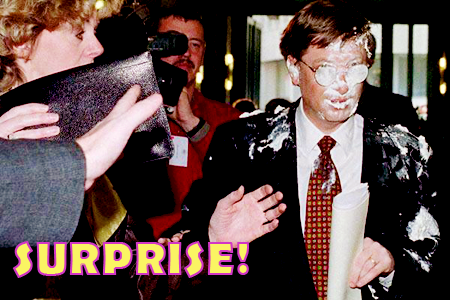 Microsoft has themselves a bit announcement coming tomorrow, and at least one intrepid reporter thinks it is something in the tablet vein. Hey man, it's all immaterial to me.
On April 30th, Microsoft announced a strategic partnership with Barnes & Noble to spin off its digital Nook business with an investment of $300 million. Referred to as "Newco," the co-owned subsidiary is designed to "accelerate e-reading innovation across a broad range of Windows devices," according to Microsoft's Andy Lees (yes, Andy Lees). After four months of working on a "time-critical" project, Lees was put in charge of discussing a major partnership for the company. The press release for Microsoft's Barnes & Noble deal was vague on software and hardware details, but an SEC filing, discovered by Mary Jo Foley, contains references to a "Microsoft Reader" and lots of mentions of Windows Phone.

Although a lot of confidential information has been omitted in the SEC filing with asterisks, the deal means that Microsoft will pick up access to Barnes & Noble's content through a newly designed app for Windows 8 and Windows Phone. An app that must use the Metro style user interface on the Windows 8 version. Andy Lee's involvement is no coincidence here. Lees oversaw Microsoft's failed Kin launch and the company's rebooted Windows Phone effort. At Microsoft's Worldwide Partner Conference in 2011, Lees famously revealed that Microsoft's separate ecosystems for phones and tablets will "come together" into one single ecosystem spanning different form factors.

Suggestions that Microsoft may be preparing its own tablet hardware come as no surprise. The company has investigated building its own tablet before. A Codex prototype served as the research project behind Courier — a dual-screen concept that leaked before Apple's iPad debut. The Courier concept generated excitement and interest in Microsoft's efforts, but the company ultimately killed off the idea — opting for Windows 8 as its flagship tablet operating system. While there's mixed opinion on the idea of Windows powering tablets, the death of Courier was widely seen as a mistake given the innovative work Microsoft had been attempting to pursue.
Thoughts? Would you be interested in this?