Rumor: Angelina Jolie To Direct 'FIFTY SHADES OF GREY'; This Makes Too Much Sense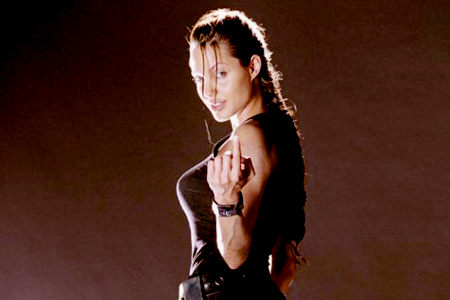 Fifty Shades of Grey has been making uncomfortably-sourced panties soggy (my Mom read it) for the past couple of months, and as such there is the inevitable movie adaptation. Now one of our generation's most sexualized ladies is in the running to direct. Maybe. Can she star?
How do you get men interested in seeing the film version of a book that's ultra popular with women? Attach the name Angelina Jolie. Deadline is reporting a rumor that Angelina Jolie, currently prepping to star in the Disney film Maleficent, has had talks with Universal to possibly direct the film adaptation of Fifty Shades of Grey, the sexual literary sensation that was purchased by the studio for seven figures.

The books, written by E.L. James, are one of the most popular piece of pop culture in recent memory, focusing on a woman and her explicit, kinky relationship with the title character. Read more after the jump.

Deadline first reported this rumor, though Universal denies it and Jolie couldn't start the movie for a while even if she was interested. That said, work on the film should start fairly soon as the author plans on helping select and producer and screenwriter in the next few weeks.
Who the Hell knows. This wouldn't increase my interest in the movie, though if she were to star in the flick. Now we're talking. Let me. Let me have this.