'DRIVE' Director Nicolas Winding Refn May Direct 'BUTTON MAN: THE KILLING GAME', More Masculine Smolder INC.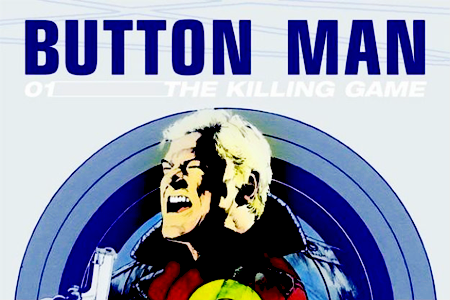 Even though the majority of Bovine America largely ignored Drive, its director  Nicolas Winding Refn is the hotness. Bro is making moves and accumulating projects. The latest may be Button Man: The Killing Game, a movie whose name is as cumbersome as its premise is dope.
Nicolas Winding Refn, the arty genre director of "Drive," "Bronson" and "Valhalla Rising," is apparently planning a few chess moves ahead. And again, he's dabbling with Hollywood and major studios. The Danish filmmaker, already adapting a remake of "Logan's Run" for Warner Bros. is in talks to direct an adaptation of the graphic novel, "Button Man: The Killing Game" for DreamWorks.

Written by Arthur Ranson and John Wagner (who created the Judge Dredd graphic novel character), "Button Man: The Killing Game" centers on a former mercenary named Harry Exton, who is recruited into a game in which retired soldiers are sponsored by wealthy investors — called "Voices," because they're only heard on the telephone — to face off against each other in fights to the death.
Refn handling a flick with a grizzled masculine dude running around thwarting death and kicking ass? Unheard of! Count me in.