Robert Pattinson Reuniting With David Cronenberg For New Film; Long Live The New Muse?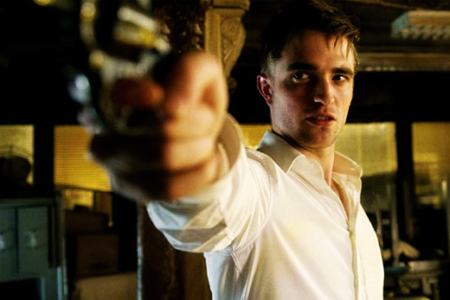 Robert Pattinson has barely finished off his first collaboration with Sir David of the Cronenberg, but he's already tapped to hop back into the cinematic ring with him. I assume this means their time on Cosmopolis  went well?
Watch out  Viggo Mortensen, your mate  David Cronenberg  may have found a new muse.  The Canadian helmer is now set to reunite with his "Cosmospolis" lead  Robert Pattinson  for an upcoming film that's set to shoot in France.

"I'm filming another movie with Cronenberg but I don't know when he wants to start filming," Pattinson told French publication Les InRockuptibles [via  RPLife]. "It will be his first shoot in the United States  and he promises it's going to be very strange. The next two or three years are going to be crucial for me. It's now that everything happens."

While Pattinson doesn't specify what the project is, the actor has recently  been rumored  to be a part of  Cronenberg's  "Map To The Stars," a dark thriller that the director has been brewing since 2006.  "You could say it's a Hollywood film because the characters are agents, actors and managers, but it is not a satire like 'The Player,'" Cronenberg  previously explained  about the  Bruce Wagner-penned movie. "Hollywood is a world that is seductive and repellent at the same time, and it is the combination of the two that makes it so potent. I won't fall back on some clichés or simplistic sloganeering, because the culture and what it reveals about Western culture and the rest of the world is very complex."
Pretty cool? It's hard to get too jazzed one way or another without seeing Cosmopolis. That said, if the trailer is any indication, I'm going to be digging on the flick, thereby enabling my geek boner to get a bit throbbing over this second collaboration. It's a game of predictions, right hurr.