Paul Thomas Anderson Screens 'THE MASTER' For Tom Cruise; Xenu's Co-Pilot Has Issues With It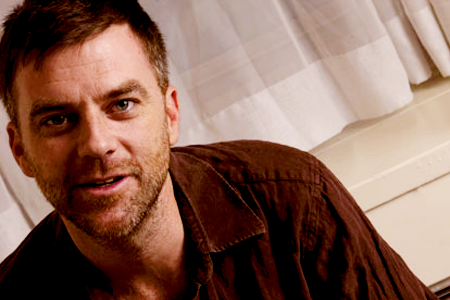 Tom Cruise. Totally like second in command in the cult of Scientology. Totally also a friend of Paul Thomas Anderson, whose upcoming flick The Master  is a take on the wonky religion. Awkward? Yeah, awkward.
Since rumors started to fly about  Paul Thomas Anderson's latest film, "The Master," which was said, and has now pretty much been confirmed, to be about the much-mocked religion of Scientology, there's been one question on the back of many our minds: what does  Tom Cruise  think about the whole thing? The megastar is, after all, both an Oscar nominee for his supporting turn in Anderson's 1999 film "Magnolia," and a leading light in, and often public spokesman for, the  Church of Scientology, the very subject which his former director was tackling with his latest film.

Both Anderson and  The Weinstein Company  have been at pains to avoid publicly connecting the film with the religion, but it was clear from anyone who saw  the footage unveiled  at Cannes yesterday what the writer-director is up to with the project. Well, according to  The Wrap, 1) Cruise and Anderson are still friends, and in touch, and 2) the filmmaker has actually screened a cut of his film for the actor. And what did Cruise think? Well, he's not exactly been tweeting his reaction or anything, but according to The Wrap's sources, he "has issues" with it. Which is probably to be expected. At the same time, he doesn't seem to have kicked off, or threatened legal action, or defriended Anderson on Facebook, or killed the director with his Xenu mind powers or anything. The implication is it's a kind of agree-to-disagree response
I would have loved to have been in that screening, and heard the subsequent conversation.