The Avengers Receipts, or how much does it cost to destroy NYC? (Answer: $160 billion)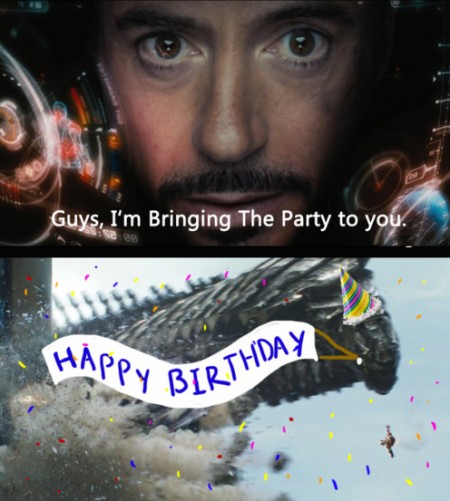 Remember that time Loki broke Manhattan? I do, because I watched his fine ass do it in glorious digital 2D (fuck 3D). But whether it be Loki, Doc Oc, the aliens from Independence Day, or whoever the villain was for the Fantastic Four movies (I've pretty much blocked them out, so it's all very hazy), no one ever really thinks about the damages.
So, how much would it cost to beat the shit out of the Big Apple?
In an exclusive report for THR, KAC, led by Chuck Watson and Sara Jupin, employed computer models used for predicting the destruction of nuclear weapons and concluded that the physical damage of the invasion would be $60 billion-$70 billion, with economic and cleanup costs hitting $90 billion. Add on the loss of thousands of lives, and KAC puts the overall price tag at $160 billion.

For context, the Sept. 11 terrorist attacks cost $83 billion, Hurricane Katrina cost $90 billion, and the tsunami in Japan last year washed away $122 billion.

Although many buildings in the fight's East Midtown arena suffered extensive structural damage, most were limited to the more superficial destruction of windows, facade and some interiors. Those buildings that had their tops crushed, though, would be especially costly and time-consuming to fix, as would be Grand Central Station, through which a warship crashed.

"The extensive damage to Grand Central Terminal could prove highly disruptive, depending on the subsurface damage to the subway system," KAC notes. "Although such damage is unlikely, as the 9/11 events showed, collapsing buildings can cause significant damage to subsurface infrastructure such as gas, communications and electrical systems. Detailed site surveys will be required to assess the state of the subterranean infrastructure."
Not to mention who the fuck is going to be held accountable.
KAC also predicts that liability would be a major issue. Who, exactly, will have to pay for the damage? S.H.I.E.L.D., they note, is likely protected as a government agency, though probes eventually will look into its role in predicting, preventing and responding to the invasion — just as they looked into the Ghostbusters.

"Most insurance policies have special provisions for acts of war, civil unrest or terrorism," KAC adds. "Given the involvement of individuals considered deities in some cultures (Thor, Loki), there is even the potential to classify the event as an 'act of God,' though that designation would be subject to strenuous theological and legal debate."
And think of all the Starbucks that get knocked over after Thor discovers the joy of espresso.