Cover to WARREN ELLIS' Second Novel, 'GUN MACHINE' Revealed.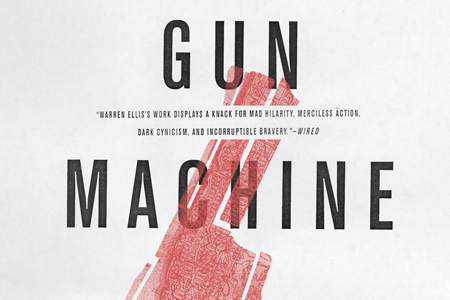 I miss Warren Ellis. A lot. He is a hero of mine, one of the biggest. However as he has scaled back his work in comics to almost nothing, his visible footprint on my psyche has eroded. Bums me the fuck out. Where there was once a plethora, now there is mainly silence and the occasional balls-tingling rant on his website. Despite this Lack, Ellis does exist, and he has been doing Things. One of those Things is Gun Machine, his second novel.  As proof of his wind-sucking continued-contributions to the arts of the world, Ellis has dropped the cover to this next textual offering. Done by  Keith Hayes, it's sexy.
Hit the jump to check it out.