Brad Bird To Direct Damon Lindelof's Myster Sci-Fi Flick '1952'; This Rules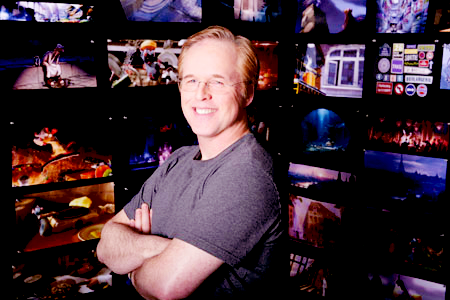 Brad Bird has been a force for years with non-human participants in the world of movies, and with Mission Impossible: Ghost Swing Arabian Nights  proved that he could handle us fleshy ones. Now that he's proven himself, he is set to tackle the mystery Damon Lindelof project.
After making a name for himself as a top animation director with films like The Incredibles and Ratatouille, Brad Bird took his first foray into live-action with last year's Mission: Impossible — Ghost Protocol. The film drew high praise from critics and ordinary filmgoers alike, proving that Bird could do both forms of filmmaking equally well. And for now, it seems Bird plans to stick with live-action. Though he has a few other projects simmering at the moment, Bird's next step is likely to be Damon Lindelof's 1952, the mysterious sci-fi project we first heard about last summer.

1952 comes out of a deal that Disney struck with Lindelof last year for an original sci-fi script, the first such project for Lindelof. Although Lindelof has extensive experience working on television – he co-created Lost, as I'm sure you remember – he's only recently moved into features with the comic book adaptation Cowboys & Aliens, the Alien not-quite-prequel Prometheus, and next year's Star Trek sequel.

In addition to writing (with Jeff Jensen), Lindelof is also lined up to produce 1952. Very little was known about 1952 when it was first announced, and we don't really know any more about it now. The most obvious interpretation of the title is that it's referencing the year, but even that hasn't been confirmed at this point. Still, I'm betting that for fans of Lindelof and Bird, their names alone are reason enough to keep an eye on this project. I know it is for me.

Update from /Film editor Peter Sciretta: Ryan Stewart points out on Twitter that "1952 is big in UFO lore. It's the year Project Blue Book started." This might give us some clues to what the project is about. According to wikipedia:

The 1952 Washington D.C. UFO incident, also known as the Washington flap or the Washington National Airport Sightings, was a series of unidentified flying object reports from July 12 to July 29, 1952, over Washington D.C.
Shit, now we're talking.