'HALO' MOVIE Killed By Microsoft's DOUCHEY DEMANDS. Not Surprised.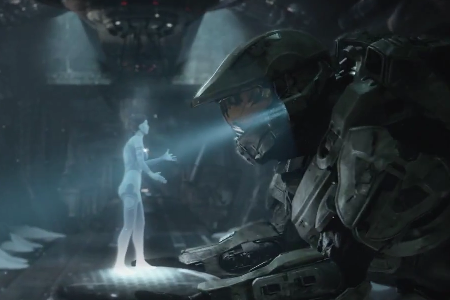 Author Jamie Russell has recently put out a book called Generation Xbox: How Videogames Invaded Hollywood. Within the hallowed halls of this book is a description of just why the Halo  movie failed. All of it centers around the hubris of Microsoft. Big surprise there.
Microsoft, with the help of Shapiro, coordinated an actual Spartan-led assault on Hollywood studios including Universal, Fox, New Line, and DreamWorks; Columbia Pictures, owned by console competitor Sony, was unsurprisingly left out of the opportunity. The towering future soldiers were delivering a spec script, written by  28 Days Later  scribe Alex Garland, and an aggressive terms sheet. "We were literally setting out to be the richest, most lucrative rights deal in history in Hollywood," Shapiro said.

And with that fateful beginning, the Halo movie was doomed.

"THE FAILURE OF THE HALO MOVIE REMAINS A POTENT ILLUSTRATION OF THE GULF THAT STILL LIES BETWEEN HOLLYWOOD AND THE VIDEOGAME BUSINESS." — JAMIE RUSSELL"

That culture clash was responsible for much of the failure. For example, Fox and Universal did something that Microsoft never expected them to: They talked to each other. Microsoft made an assumption based on its background in software and video games that the various parties wouldn't cooperate, so "in the blink of an eye Microsoft's bargaining position had been pole-axed," Russell writes.

Money is what "essentially killed the film," says Blomkamp. "When you have a corporation that potent and that large taking a percentage of the profits," he said, referring to Microsoft, "then you've got Peter Jackson taking a percentage of the profits and you start adding all of that stuff up, mixed with the fact that you have two studios sharing the profits, suddenly the return on the investment starts to decline so that it becomes not worth making."
It is a pretty colossal implosion by all parties involved. You have to think that the movie would have made out like gangbusters.