Criminal Charges Dropped Against American Facing Year In Prison For 'Obscene' Manga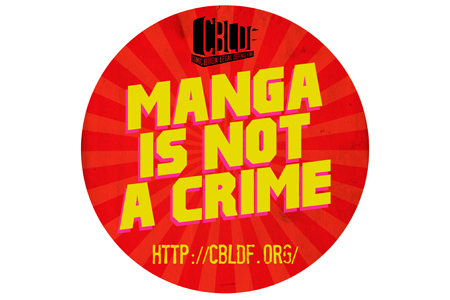 Last year, news came that Ryan Matheson was facing criminal charges in Canada for manga that had been found on his laptop. It has now been announced that the charges against Matheson have been dropped, but not without a concession on his part.
Criminal charges have been dropped against for Ryan Matheson, a 27-year-old comic book fan previously known as "Brandon X" who had been  accused of possessing child pornography for carrying manga images into Canada  that authorities found objectionable. The Comic Book Legal Defense Fund announced today that the  criminal charges were withdrawn  as part of a plea deal that allowed Matheson to avoid trial by pleading to a "non-criminal code regulatory offense under the Customs Act of Canada."

Matheson, a U.S. citizen, entered Ottawa on vacation with a laptop that contained comics images that Matheson described as "anime illustrations from art books" and "drawings of fictional anime and manga characters." After a four-hour search of his iPhone, iPad and laptop by border authorities, a police investigator was summoned and Matheson was charged with possessing and importing child pornography. Based on the broad definition of child pornography in Canadian law, any illustrations that are thought to depict characters under 18 years of age in sexual situations may deemed child pornography if they are not believed to have a "legitimate purpose."
[cont]
The arrest followed an  advisory  from the CBLDF about crossing international borders with comics art, and a  border search of comics creators Tom Neely and Dylan Williams  on their way to the Toronto Comics Art Festival, which ended with border officials confiscating a number of their comics.

In a  personal statement on the CBLDF blog, Matheson detailed the  indignities and poor treatment  that can accompany being arrested and jailed, regardless of whether or not the charges involved are ultimately substantiated:

The police station jail cell was kept unreasonably cold, and I was given a freezing cold slab of concrete as a bed. I asked for blankets or a pillow but was denied. I asked for food but was denied even after asking at least five times. I politely asked an officer at the police station if I could speak to the U.S. embassy, but she replied, "Are you serious? I don't think we have that here," and walked away. I was never able to talk to the embassy, and even when my brother arrived for my bail, he too was denied from seeing me at all. Police officers who transported me would slam metal doors on my head and laugh at me, saying "This one's easy!" And finally, after being transported to the long-term detention center, guards would torment me with phrases like, "You know, if you get raped in here it doesn't count!"

While Matheson maintains that "there was no evidence of any criminal activity or wrongdoing" and that his defense was "extremely strong," he says he felt the potential consequences of fighting such a serious crime and losing were too great to risk. If convicted, he faced a mandatory minimum year in prison, registration as a sex offender in Canada and potentially the United States, not to mention the permanent social stigma that would accompany a conviction on charges related to child pornography.
Naruto, yo. The Canucks don't like it. Don't care for it. Keep that shit off your lappy-top.