Monday Morning Commute: Rodrigo's Wonder.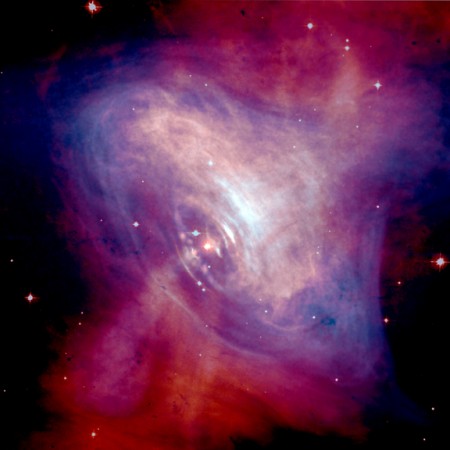 Rodrigo's eyes went skyward, following the rocket as it pushed against unseen forces. Gravity. Defeatism. Self-appointed moral barometers. The seven-year-old was watching magic incarnate, and although he knew this to be the case, he couldn't find the words to express it.
"It's…it's…it's…" was all that Rodrigo exhaled when his opinion was polled.
Once the rocket had disappeared, Reggie tried to pull his kid brother towards the car. Unsuccessfully, of course. Rodrigo kept his neck craned, concentrating on the fading wisps of purple exhaust. Imagining the strange world the crew was going to explore. Contemplating how wonderful it'd be if the planet's inhabitants actually accepted the offer.
From what the scientists said, they could be quite stubborn.
"D'ya think the aliens are going to come back with `em?" Rodrigo inquired through a gap-toothed grin.
"Well," Reggie began, pausing to take his brother's hand while crossing the street, "for their sake, I certainly hope so."
"Why's dat?"
"`Cause they'll never get here on their own. And they're hurtin' for certain – more people than resources, more hatred than love. Sometimes even the brightest of rainbows can't shine through the storm clouds. Doesn't mean the rainbow ain't there, jus' needs a sweet breeze to clear out the air. Get what I'm sayin'?"
"Uh-huh," Rodrigo mused, idly scratching his scalp. "The rocket-men are gonna go help the aliens `cause the aliens are in big-time trouble."
"You got it, buddy."
The seven-year-old pushed his legs into double-time to keep pace with his older brother. Other days, he'd dawdle behind. But at this moment, there was an electricity in the air and Rodrigo's inquisitive mind was surging. So many details to consider and questions to answer.
"Hey Reggie, how long'll it take the rocket-men to get to Earth?"
–-
Welcome to MONDAY MORNING COMMUTE! This is the spot where I rummage through the entertainment-debris that'll be occupying my mind during the workweek. Your task is to hit up the comments section and share what you'll be doing to survive the 9-5 life. It's like a show-and-tell cocktail with a nerdcore garnish.
C'mon, let's give each other some bad ideas.
–-
Seein' Live/Marc Maron! WTF!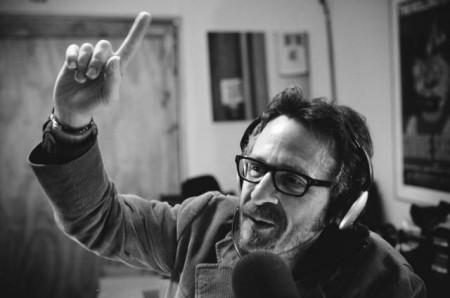 Pushing me through the shitstorm of this workweek is the fact that Caffeine Powered and I will be seeing Marc Maron live on Friday. This Brothers Omega night-on-the-town is actually a double feature, as we're first going to Maron's standup set and then heading to the live WTF. I've come to be pretty enamored of Maron over the last few months, appreciating not only his neurotic stylings but also the incredible candor he evokes from his interviewees.
The interviews featured on the WTF Podcast are definitely great creative fodder, even for those of us without any aspirations of becoming comedians. Maron and his guests dig out the fossils of imagination that are embedded within all creators, exploring various philosophies and approaches along the way. I'm assuming (and hopefully this doesn't blow up in my face) that seeing these discussions firsthand will inject an additional earnestness into the experience.
Should be a great night.
–-
Rockin'/Resolution (Lamb of God)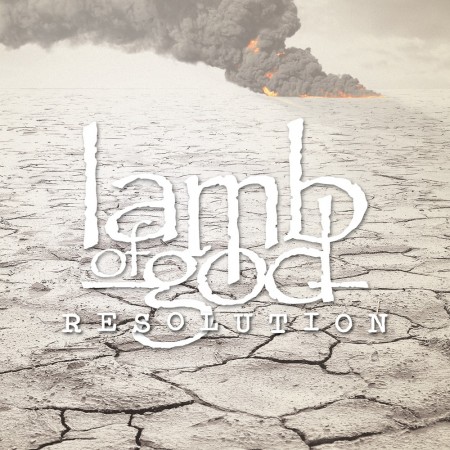 Tomorrow sees the release of Resolution, the seventh studio album by the ever-formidable Lamb of God. In 2004 I became a proselyte of these hard-rockin' Virginians when they released Ashes of the Wake, a masterpiece of modern metal. Since then, I've looked forward to and been (at least) pleased by every album they've offered up. From the few tracks I've shamefully previewed, my guess is that Resolution is going to be another fist-pumpin', head-bangin' album.
Who wants to join me in the Wall of Death?
–-
Relishin'/Drive (James Sallis)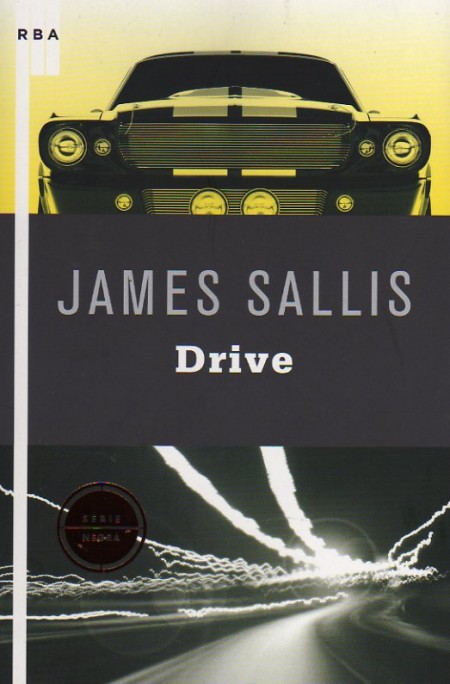 I've had the blu-ray of Drive pre-ordered for the better part of a month. Every day, I spend a couple minutes pondering just how wonderful it'll be to be able to watch the movie whenever I want to. I suspect that my productivity is going to go way down.
To help pass the time, I snagged a copy of James Sallis' Drive, the source material for Refn's flick. I finished the novella over the weekend and have no doubt that I'm going to give it countless subsequent readings. Whereas the movie gives us no information about the Driver's history, the book offers some terse insights which help paint the character in some slightly lighter hues. Additionally, there are enough differences in terms of plot and characters and even settings to make this an engaging reading experience despite having seen the movie.
Like the adaptation, this book is dark and violent and occasionally funny and always enthralling. If you enjoyed Refn's take, you should definitely check out the original Drive that Sallis went on.
–-
So there's my week – comedy and metal and noir.
What's your week lookin' like?