Variant Covers: Ring In The Year With Monsters, Dames and Defenders.
It's the beginning of the fucking New Year, and I can't think of a better way to drag the Year of Mayan Doom slithering into the world than with some comic books. Fuck if we like our myths and narratives and actions of creation, let us slather it in some sequential artwork and the occasional uncomfortably inappropriate latex-sliding-up-ass panel of horndog High Heaven.
Let us do it together in this Year of Advancing Oblivion. These are the comic books I'm feeling this week. Interested In. Intrigued By. What are you picking up?
—-
Defenders #2
Despite worshipping at the scuzzy altar of Matt Fraction, I wasn't too high on the prospects of a Defenders title. It seemed forced, and I've never really dug Terry Dodson. Thankfully for me, supplication to my Heroes is a constant. (And my brother bought it despite me saying I wasn't interested.) Bam! What a fucking title. It feels the closest to Casanova-quality Fraction in a Marvel skein in a long, long goddamn time. A bungling band of depressives and egomaniacs battling against Biblical Myths is the premise. The execution is witty and glowingly metatextual. If you skipped this shit last month, unpass on it. Yeah, unpass.
—-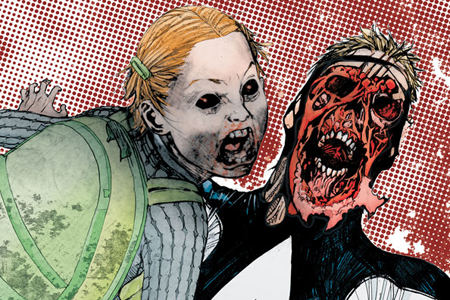 The Jeff Lemire Corner
Speaking of fanboy status, two titles are dropping from Jeff Lemire this week. Oh I love him so. It's not just because we share the writhing conduit of Canadian hemoglobin within our veins. No sir. No ma'am. The good sir is dropping Sweet Tooth #29 as well as Animal Man #5. Lemire knows how to bring the horror into the story and wrap it around some beautiful mundanity. I insist, Chrome. Mundanity is a word. Not to be forgotten are the fantastic pencilers he is working with. Travel Foreman is particularly revelatory to my ignorant ass, and his work on Animal Man was some of my favorite of last year.
—-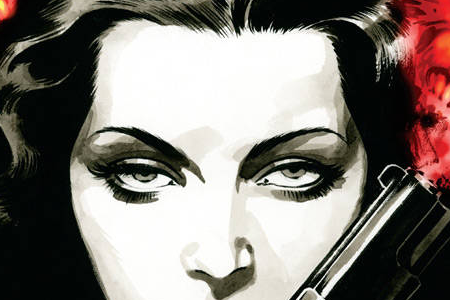 Fatale #1
Controversy! While Brubaker and Phillips often ignite the Beast Mode Transformation of dynamite collaboration, I wasn't too thrilled about Criminal: Archie Comics last year. I didn't hate it, but it clunked in its conclusion and left me with a resounding eh! Even still, I'm very enthusiastic about snagging their latest dropping. Isn't it great when you can watch two creators work together over the years? Marking their highs and their lows, their evolution and changing expressions? Almost, almost brings a tear to my eyes. Anyways, behold Fatale! Warren Ellis digs it, provided a preview.  Noir meets horror meets a new publisher in Image Comics. Yes please.
—-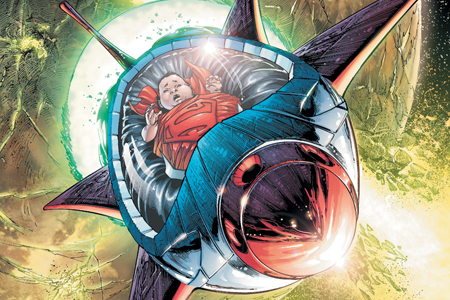 Action Comics #5
I'm still not feeling Morrison's whole Clark Kent is Pissed Like Bruce Wayne bent in this origin retelling. Andy Kubert is hopping aboard for the issue, and even that isn't getting my 1990s loins flowing. Glowing. The specter of Morrison's run on All-Star Superman and his telling of the Perfect Superman Tale hangs over the title, and I can't shake the feeling that this is less him being desirous of telling a Superman tale and him just exploring an alternate take. I don't think I'm slicing hairs with that differentiation, but perhaps I am.
—-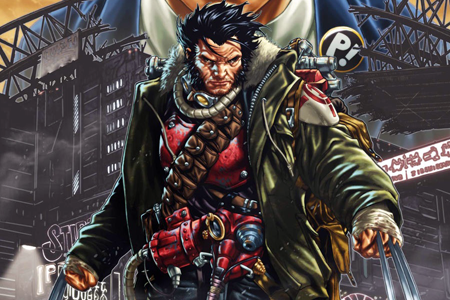 Wolverine And The X-Men: Alpha And Omega #1
If we're going to continue the trite references to the New Year, let us harp on the cha-cha-changes that are going to be accumulating for Brian Wood this fine Apocalyptic Year. DMZ has wrapped up, Northlanders is ending, and where he's going from there is interesting. He's got The Massive and Conan the Barbarian sliding out of his brain and onto pages, and then he's got some considerably flashy content in this Wolverine mini-series he's penning. Wolverine versus Kid Omega? Sure, okay. I don't know where the title is going, but it is Brian Wood of all people penning a Logan story. Didn't think I'd see this one coming, but Momma always told me to stay limber.
—-
Other Fun Swag
A lot of people around the Inter-Tubes are digging Scott Snyder's Swamp Thing reboot, and for those who are there's a new issue of the Mossy Man arriving this week. Rick Remender is rejoined by Jerome Opena for the seemingly weekly Uncanny X-Force. Opena is an utter boss on the images side of the Comic Book Dialectic, so his return has me quietly fist-pumping. Finally, Paul Grist is putting out the second issue of his new series Mudman, and  I may endeavor to hunt it down. (Guaranteed to not have it at my main shop.)
What are you lads and lasses reading this week? Hit me.