'Star Wars: Identities' Turns Out To Be Museum Exhibit. Seems Dope.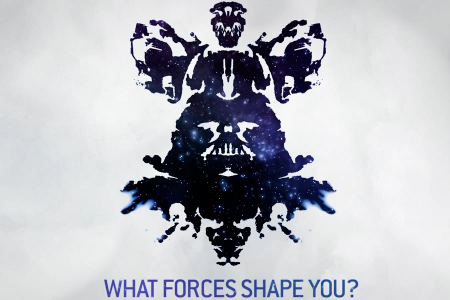 What could get me to go to Montreal? Aside from hot French women? Star Wars. It is the Montreal Science Centre that's the sight of the Star Wars: Identities exhibit which seems pretty fucking cool.
Star Wars: Identities  is a new museum exhibition that runs from April 19 to September 16, 2012 at the Montreal Science Centre. Read more about it, watch a video and more after the break.

Using "props, models, costumes and artworks" from the Lucasfilm Archive,  Star Wars: Identities  gives attendees an idea of why  Star Wars  characters are the way they are while simultaneously letting them create their own, personal, unique  Star Wars  identity that mixes  Star Wars  mythology with real facts about yourself.
Press Release:
For thirty-five years, audiences around the world have followed the adventures of Luke and Anakin Skywalker, the Jedi heroes of a galaxy far, far away. And now, a new exciting exhibition comes to our own galaxy with Star Wars Identities, a redefined modern exhibition experience in which we will rediscover the unforgettable characters of Star Wars in a whole new way. From the team that brought you Indiana Jones and the Adventure of Archaeology, this new innovative exhibition, made possible by Lucasfilm Ltd. and produced by Montreal's X3 Productions, will make use of an extensive collection from the Lucasfilm Archives to explore the sciences of identity through the characters of Star Wars. The world premiere of this exhibition will be held at the Montreal Science Centre, starting on April 19, 2012.

A stunning collection from the Lucasfilm Archives, a customized, interactive identity quest, and insightful scientific content will all work together in Star Wars Identities to follow the dramatic journeys of Luke and Anakin Skywalker, cinema's most famous father and son duo. Visitors will develop a better understanding of what makes the characters of Star Wars who they are, and at the same time explore their own identity with one question, at once simple and profound: What forces shape you?

The Components of Identity
Working with the Montreal Science Centre exhibition developers and a committee of scientific advisers, Star Wars Identities has divided its study of identity into three major themes: the origins of the characters, the influences that shape them, and the choices they make during their life. Within these three themes, ten components of human identity are explored: species, genes, parents, and culture in Origins; mentors, friends, and marking events in Influences; and occupation, personality, and values in the final zone, Choices.