Monday Morning Commute: Wartribe Anthem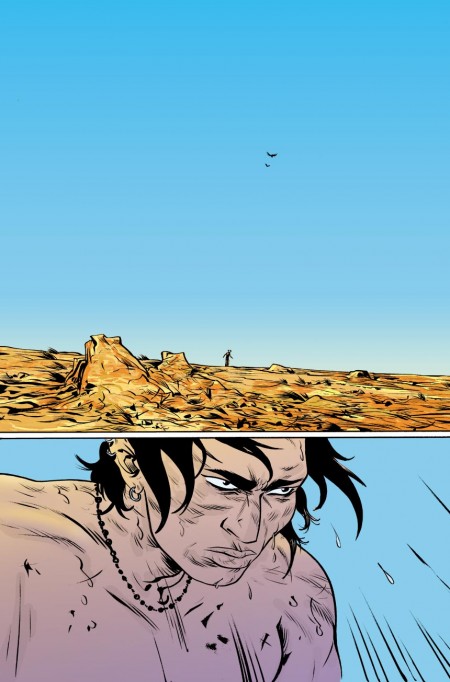 Ahoy! How goes it, bros and babes of the OL Nation? It's been awhile since I've danced aboard this burning ship of nerd-revelry, as I've needed some time off to lick the wounds inflicted during my stint as the OCTOBERFEAST emcee. But alas, I've returned to the command center, eager to help Caffeine Powered steer this conflagration-barge right into the hearts of the willing.
Whether its pounding in your chest or blackened by loss or fluttering amorously, we want you to open your hearts to the Omega Level. So come on, don't just stand there! Hop aboard! ALL HANDS ON DECK!
This here's the MONDAY MORNING COMMUTE, the weekly salvation-via-distraction show and tell feature. The fact of the matter is that the workweek sucks – we kill ourselves at jobs that date rape our spirits and then can't even be bothered to   drive `em home in the morning.
How uncouth.
To thwart forty-hours' worth of ruin, we'll take turns showcasing the bits of entertainment we use to ensure our souls' chastity. I'll go first, then ya'll can hit up the comments sections and follow suit.
All together now.
–-
Readin'/The Road (Cormac McCarthy)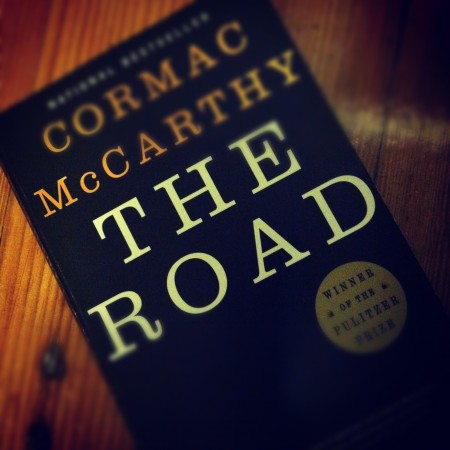 I'm trying to make a concerted effort to do more recreational reading. Between having majored in Literature, advocating for literacy as part of my job, and enjoying good `ole fashioned book-readin', tossing more novels into my brain-bone doesn't seem like a bad idea. Hell, you could even say it's a good idea.
After finishing Palahniuk's Damned (which was pretty rad, by the way), I've decided to travel upon The Road. Championed by many as Cormac McCarthy's masterpiece, I've heard innumerable praises sung of this book in the five years since its publication. Not just by Oprah, either, but people I actually respect.
Tack on the fact that one of my favorite comics draws inspiration from it, and it's surprising that I haven't read The Road yet.
So what're my thoughts after traversing the first hundred-plus pages? Well, I'm enjoying the journey, for sure. McCarthy's tight prose, unconventional punctuation, and omission of chapter breaks create a form well-suited to tell the tale of a father and son traveling in the post-apocalypse. It's bleak and depressing and taxing on the soul, and yet I don't want to put it down. Hell, all I really want to do is give my dad a hug and thank him for not letting me die as a child.
In fact, reading The Road makes me question whether or not I want to fulfill the biological imperative and take on the most important human responsibility: raising a child.
You wanted to know what the bad guys looked like. Now you know. It may happen again. My job is to take care of you. I was appointed to do that by God. I will kill anyone who touches you. Do you understand?

(77)
–-
Gettin' Psyched About/Paul Pope Re-Issues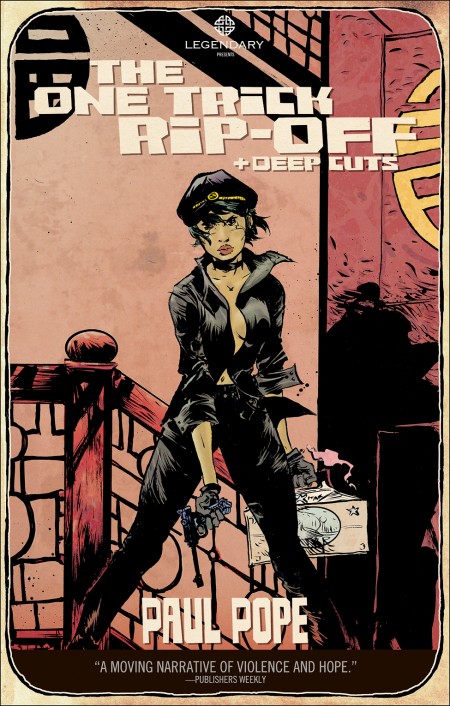 Paul Pope is one of my all-time favorite creators, an artist who can pluck my heartstrings with images and words in a way that others cannot. As such, I'm always looking forward checking out new releases by him. Unfortunately, the last few years have seen the mighty Pulphope has forgoing regular releases in favor of spending time on Battling Boy, a full-length graphic novel to be published…um…someday. I really hope.
However, Pope has announced that he will be re-releasing some of his older, out-of-print and hard to track down material. One piece being revisited is The One Trick Rip-Off, a crime-noir piece with a really interesting twist. Although I have the original trade, I'm definitely going to snag the new edition, as it is promised to include colored pages (righteous!) and some backmatter/supplemental comics material.
The other new release will be a second version of Pulphope – Pope's collection of various comics, design, and conceptual art that is coupled with original essays. Again, I have the first version of this book, but with MOAR ARTE being included, I'd be remiss to pass up this second attempt.
–-
Listenin' To/ Ghosts I-IV (NIN)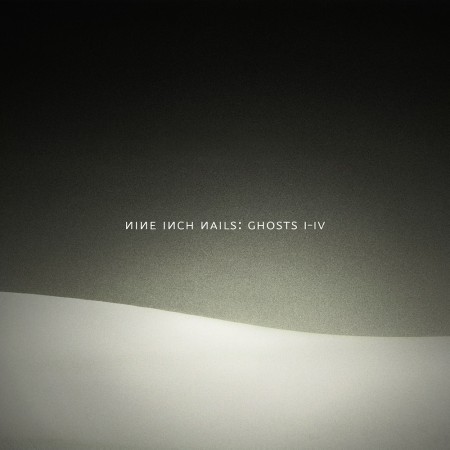 Answer: A collaboration between Trent Reznor and Atticus Ross that pre-dates the Social Network soundtrack. A one-hundred-and-ten minute, thirty-six track collection. An independent release that questioned the current record-label paradigm. An instrumental album that runs the gamut of the human condition. One of the most underappreciated Nine Inch Nails albums. A goddamn masterpiece.
Question: What is Ghosts I-IV?
–-
This is what my week will entail. Other than swearing about work and staying up too late to get business done and waking up too early to commute, that is. So, how about it? What's your week lookin' like?