Barnes and Noble Replaces DC Stock With 2000 AD Titles By Alan Moore and Others. Warlock Laughter.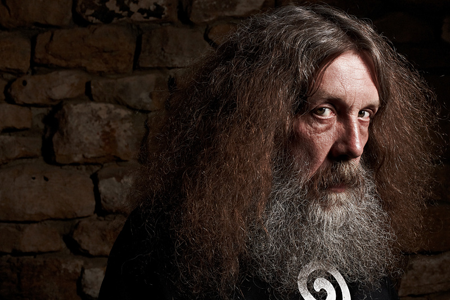 Barnes and Noble was totally butt-hurt with DC when they announced their deal with Amazon and the Kindle Fire. They yanked DC comics from the shelves in a resounding dumb move. DC's loss seems to be 2000 AD's gain however, as the chain has taken to stocking the shelves with Moore and friends' works.
In the wake of pulling 100 DC Comics titles from the shelves in response to the publisher's digital exclusive deal with Amazon's Kindle Fire, it seems prominent bookstore chain Barnes and Noble is stocking at least some alternative content in the form of 2000 AD titles. According to Comic Book Resources, Barnes and Noble has entered into an arrangement with 2000 AD publisher Rebellion that will increase the number of 2000 AD releases in its stores, specifically the works of Alan Moore, whose Watchmen, V for Vendetta and the first two volumes of The League of Extraordinary Gentlemen were among the pulled DC Comics.

From CBR:
A major part of the deal involves 2000 AD's extensive library of Alan Moore-written comics. Having published some of Moore's earliest material for decades, the British company has struggled to find a firm foothold in the giant US publishing business. DC's loss is 2000 AD's gain, however, as orders of titles like "The Complete Alan Moore Future Shocks" and "Tharg's Terror Tales" have been increased by B&N in significant quantities in an effort to fill the hole left in the chain's stock by the DC Comics purge.

Barnes and Noble doesn't necessarily echo the CBR article's assertion that they're working to fill holes in their statement to the site, but it is clear from the statement issued by B&N Chief Merchant Jaime Carey that the chain is holding to their current DC ban.
This do anything for you, droogies? Or are you like me, resigned to not shopping at B&N for the funny book trades anymore. In fact, they've pushed me to Amazon's website, where good deals are rampant. Used books ++