Image Comics Goes Same Day Digital With Graphic.ly And ComiXology. It Continues.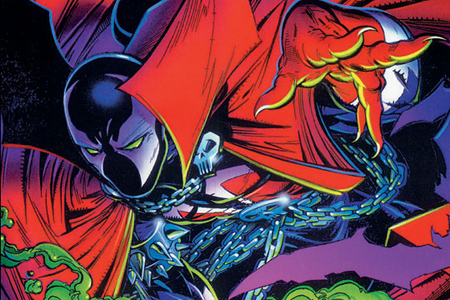 Let me tell you something. I can't fucking find a copy of Red Wing #3. Because comic book stores suck my ass! Naw, I love them. I really do. But I can't find a third issue of Hickman's space-time-continuum-fucking opus anywhere. Soon when I can't pull this off, I'm just going to fucking download it onto an iPad. Same day.
Image Comics  announced this week that its  entire publishing line  will be made available to digital comics customers on the same day as print via the  Graphic.ly  platform beginning  this Wednesday, October 5. Those Image books written by Robert Kirkman, including  The Walking Dead  and  Invincible, have been available in this manner for some time, but the Graphic.ly deal marks the first time that all of the publisher's titles can be purchased on iOS, Android, Amazon devices as well as desktop computers on the  same day they go on sale in comic book stores. Image is only the second major American publisher, after DC Comics, to offer its new material in this way, which has been consistently demanded by digital comics customers.

Additionally,  comiXology  announced that starting this week it will release the majority of Image Comics titles same-day digitally across the numerous platforms it supports, but not the entire Image publishing line.

As much a social network as a digital comics platform, Graphic.ly is presently the only digital comics retailer operating on Facebook, giving Image Comics' products a leg up on that enormous potential audience. Along those lines, Image will convert its existing Facebook page into a browsable comic book store in which customers can discover and purchase digital comics without having to leave the site.

"For years, print comics have been dependent on a single distribution network, so it's interesting to be a position to utilize a variety of different digital platforms," said Image Comics Publisher Eric Stephenson in a press release. "As digital comics continue to become a greater concern, it's important to embrace as many different options as possible."

The popular digital comics platform powering DC Comics' exclusive same day digital products for Apple's iOS devices and the Web (and also developer of the Image Comics iOS app), comiXology will also offer Image's sale same day digital products to its customers, including top titles like  Chew  and  The Walking Dead.
I absolutely love tangible comic books. I absolutely love reading them, spine broken and paper in my greasy paws. But you know what I prefer most? Reading them  over not being able to find a fucking copy and ever reading them.