Marvel Reveals 'The Mighty' For Fear Itself #7. How Is This Not A Rip-Off?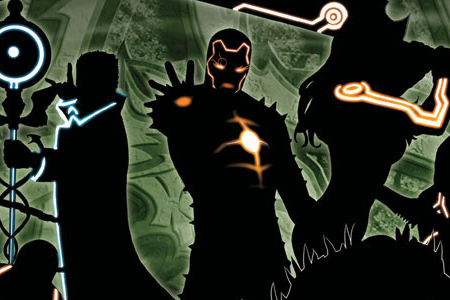 Marvel has revealed 'The Mighty' in advance of  Fear Itself  #7. I'm struggling to figure out how this isn't a complete rip-off  of Blackest Night.
Hit the jump to see for yourself.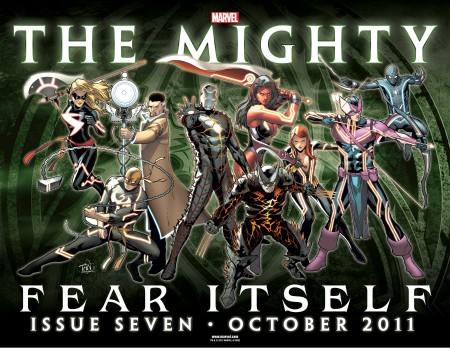 (Click image to enlarge.)
After a summer of being trashed at every turn by familiar faces transformed into fear god enhanced monsters with hammers known as "The Worthy," Marvel Comics' heroes are about to bounce back with some boosted mojo of their own in the conclusion to Matt Fraction and Stuart Immonen's summer event in  Fear Itself #7. Teased  as silhouetted figures  earlier this summer, the assemblage of Asgardian-boosted heroes has been revealed to include Ms. Marvel, Iron Fist, Doctor Strange, Iron Man, Red She-Hulk, Wolverine, Black Widow, Hawkeye and Spider-Man.

From Marvel's solicitation info:

Tony Stark returns from the depths with a last-chance arsenal that will transform the Avengers from Earth's Mightiest Heroes…into Earth's Last Hope! – It's THOR'S DAY– the day that everything ends!- Double sized Finale with a little something extra for keen eye
A team of superheroes with new powers equaling those given out to baddies. Hammers instead of rings everywhere. Someone. Explain this.