DC Fans To Protest Reboot At Comic-Con. Solidarity!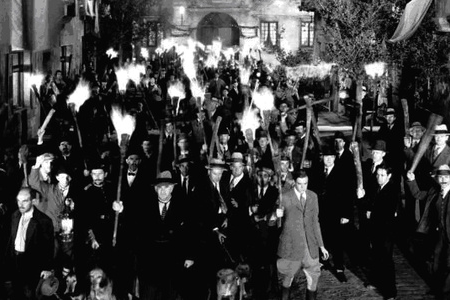 Man, and I thought that I was a trifle bit incensed about the forthcoming DCnU. There's going to be a full-fledged protest going down at Comic-Con this year. If you're feelin' the vibe and the commitment of these fellow fans, you can take part in the DC Original Protest Walk.
The DC Original Protest Walk is to take place July 23 from 2pm to 3pm and is organized  via Facebook by Laura Hornack, who wrote the following which we have not edited:

Are you utterly baffled, disappointed and just ANGRY to see how DC ruins your favorite character's design and wipes decades of comic history out of the mainstream universe? Well, you're not alone!

And why not make some noise at the biggest pop-culture event this year, where creators, artists and writers appear in person – show them how fans – the fans of the classic characters, the (nevertheless slightly changing) designs, the character's history and personality – really feel about it!

Standing with the DC Original Protest Walkers is  Harleypalooza, a Harley Quinn cosplayer event whose grievances with DC Comics are  justifiably profound.
I'm not going to Comic-Con. Nor do I think this will achieve anything. Even with that said, it's definitely something I'd go to if I was in the area. A bunch of fellow geeks rallying around something they feel impassioned about. Plus I assume there will be some pretty outstanding signs.
Stay strong, protesters. I fly like an Astral Eagle over your  shenanigans, blessing you.