Monday Morning Commute: The Smell of Summer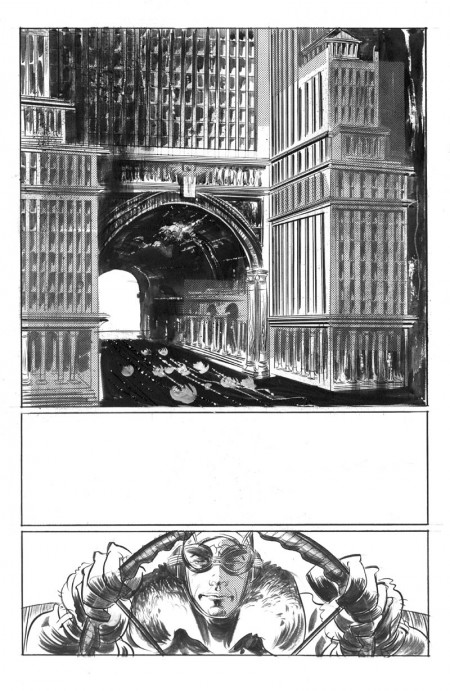 When I opened the door this morning, it hit me. Hard. Fuck the scientific calculations, I know damn well when change is afoot. And you can, too. Tomorrow, when you leave for work or play or prison, tilt your head back and suck in deep. It's bound to tickle your nose.
The smell of summer.
I'm fortunate enough to have a job that grants me more freedom during the summer. While still being productive, I'm hoping to make this summer one for the record books. I'm going to continue working on some writing that's been stalled as of late. There'll be cold beers dancing down my throat as the sun saunters beyond the horizon. I'll bid farewell to dear friends whose epic journeys are seeing them head for the opposite coast. In essence, the goal is to realize every romanticized notion I've had for the summer.
And I'll be goddamned if that goal isn't reached.
But alas, this is the MONDAY MORNING COMMUTE – the spot for sharing panaceas for the workweek-ailments. I'm going to share some of my remedies for the malady that is the 9-5 life, and then you're going to hit up the comments section and do the same. This is a give-and-take. Show and tell. The Internet at its most communal.
–-
Rockin'/Deconstruction and Ghost (Devin Townsend Project)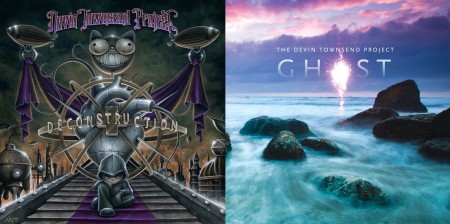 After much anticipation and speculation, the final two entries in the four-album Devin Townsend Project sequence will be released tomorrow. With the exception of what I've heard in the few studio videos Hevy Devy's released, I'm going into these albums virginal. Which is astounding, seeing as Caffeine Powered and our mutual friends have been rocking the Deconstruction leak for about a month. And it's even more astounding given just how many praises they've been singing of this album, this veritable masterpiece of meta-rockery.
But tomorrow I'm going to sit down with these albums, booklets in hand, and warnings given out to friends and family: DO NOT INTERRUPT ME. I WILL LET YOU KNOW WHEN I MAY BE APPROACHED. THIS IS SERIOUS.
I'm not a religious man, but listening to the music of Devin Townsend is the closest I've come to experience spiritual transcedence.
If I were you, I'd expect a write-up on this music later in the week.
–-
Fiendin' For/Midnight In Paris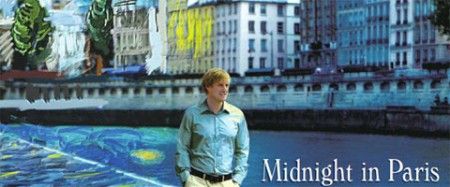 Everything I hear about this movie sounds amazing. Owen Wilson plays a writer who's in Paris in the hopes of finding the inspiration to get him through his next work. Unfortunately, the city's beauty is marred by trifles in his personal life. It looks like all hope is lost.
That is, of course, until he hops in a taxi that transports him to the Paris of the 1920s. Once there, he chills with the muthafuggin artists of the Lost Generation and (I'm guessing) learns something in the process.
Combining time-travel with the story of a writer and sprinkling in appearances by Hemingway and Fitzgerald? I'm so sold on this movie it's absurd.
–-
Slurpin'/Diet Dew
Tasty. Light. Teeming with caffeine.
`Nuff said.
–-
So there it is – my survival kit. Now how about you rock the comments section and show me yours? C'mon, don't be a prude. It'll be a blasty-blast. I pinky-promise.