'Moneyball' Trailer Is Porn For Film and Sport Geeks Like Me.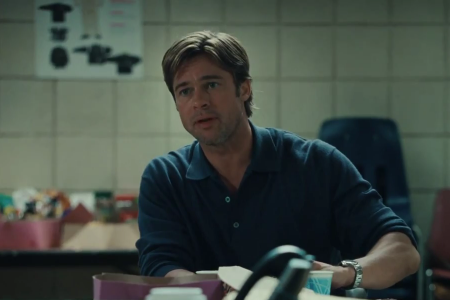 If you like baseball, you know about Moneyball, the book by Michael Lewis about Billy Beane. There's been a movie based on the book in the works for a while now, and our own Patrick Cooper gave me the heads-up on the trailer. I fucking love it. It's got the Sexiest Man Alive, on-base percentages, and a little bit of the old human drama.
Hit the jump to check it out.
Thoughts? Also, I didn't realize Aaron Sorkin did some script work. Now I'm really fucking excited.