'True Blood' Season 4 Trailer Has Naked, Humor and Fangs.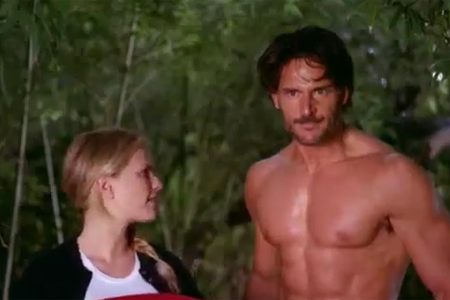 It's been so long that the continual sour taste of True Blood has been washed out of my mouth. As the proprietor of a weekly True Blood re-cap, I'm going to watch this season regardless of whether or not it's good. I have a fucking gig! However, I did find the trailer exciting. It's got Alcide and Jessica looking all hot as fuck, some vampire fighting action time stuff, and it's actually humors at moments.
Hit the jump to check it out.