Square Enix Suffered 'Extraordinary Losses' The Last Fiscal Year.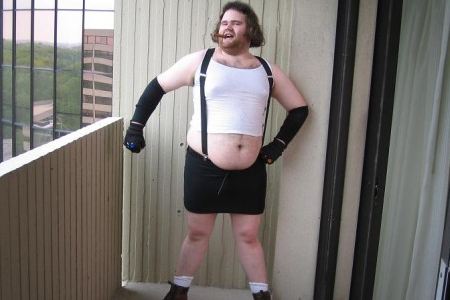 And a thousand thunders uttered the words "Square Enix lost a fucking shitload of money last year!" Can you imagine how loud that shit is? Anyways, Square Enix has sent out a revised forecast for the fiscal results from last year, and they're total raw ass.
In February, with  nine months in the books, the publisher was confident it could hold onto its threadbare profits, forecasting a meager ¥1 billion ($12 million and change) in net income at the close of the fiscal year. While the unforeseen and devastating Great East Japan Earthquake in March knocked out more than half of that forecast income — costing Square Enix roughly ¥0.6 billion in amusement facility closures and repairs — other factors contributed more significantly to the company's now bleak outlook.

So how bad is it? Square Enix currently anticipates a ¥12 billion (nearly $150 million) net loss for the 12-month period, a  negative 226 percent change from the previous fiscal year (which brought in ¥9.509 billion in income). Further, accounting for additional subtractions from the balance sheet, the company is bracing investors for "total extraordinary losses of approximately ¥16.0 billion during the fiscal year."

If there's a silver lining, it's in the publisher "introducing a tightened selection standard regarding title lineup" — which cost Square Enix about ¥4.5 billion in the short term due to project cancellations, including a  Highlander game and  Gun Loco. But, ideally, this quality control will "strengthen" the company's critical video game segment in the long run, and perhaps restore Square Enix to its former glory.
Pro-Tip: Make a fucking game worth playing. Final Fantasy XIII crapped down my soul, and until you give me the Final Fantasy VII remake I've been crying along with my friends for over the last decade, I feel no remorse. None!