Wait, Maybe Joseph Gordon-Levitt Isn't Alberto Falcone.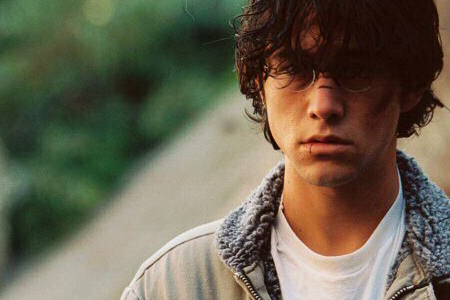 The amazing adventure that is guessing Joseph Gordon-Levitt's role in The Dark Knight Rises continues. Back in the day, he was totally the Riddler. Then he was Robin. Then he was Alberto Falcone. Supposedly. Then he was confirmed as Alberto Falcone by Variety. Now he's unconfirmed.
Of course.
Variety's original story said the following late Friday night:

Now that Joseph Gordon-Levitt is set to reteam with his "Inception" director Christopher Nolan on "The Dark Knight Rises," insiders tell Variety that Gordon-Levitt will play Alberto Falcone, the son of Mafia chieftain Carmine Falcone, the character Tom Wilkinson played in "Batman Begins."

But Entertinament Weekly wrote this on Monday:

A source close to the situation says that recent reports that Gordon-Levitt will play Alberto Falcone (a.k.a. the Holiday Killer) – the son of former mob kingpin, Carmine Falcone (Tom Wilkinson) – are incorrect. So, Batman fans: Begin the re-speculation now!
Well then. Who the fuck knows. I'm cool with JGL playing anyone, frankly. I have a feeling that he'll end up playing Falcone, regardless of EW's refutation. It makes the most thematic sense, doesn't it? I smell them being butthurt about being scooped by Variety. Or maybe! – just maybe – isn't EW owned by Time Warner? Purposeful disinformation!